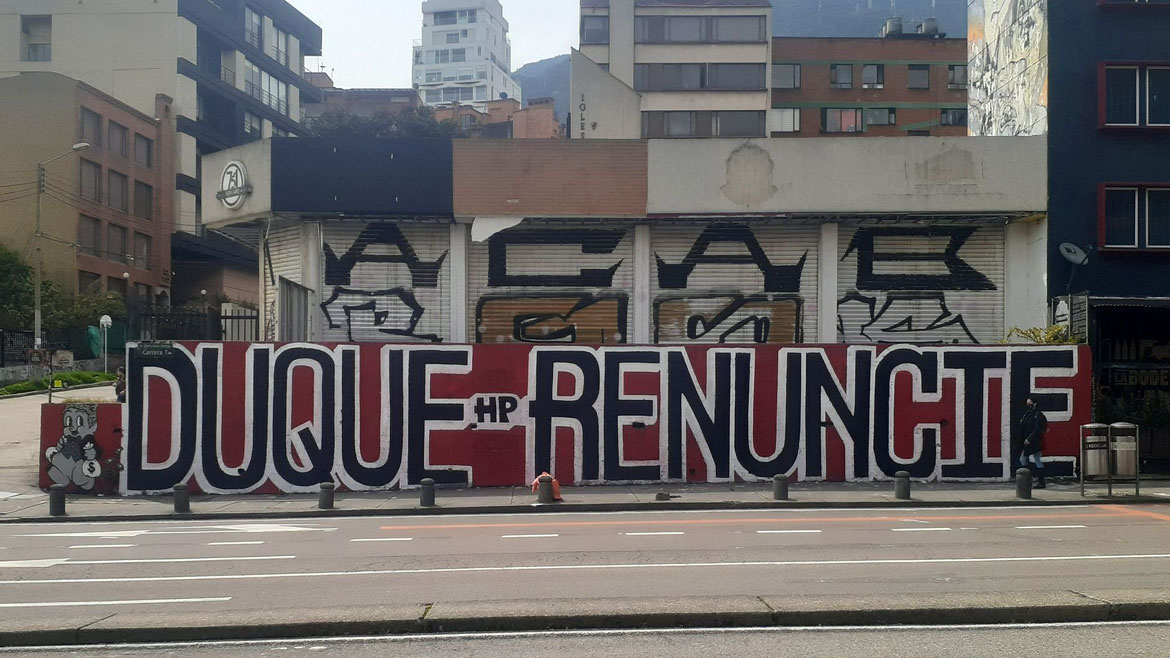 The United Nations Office of the High Commissioner for Human Rights (OHCHR) expressed alarm May 4 at overnight police violence against protesters in the Colombian city of Cali. This violence comes after more than a week of protests that have resulted in 14 deaths across Colombia. The protests began on April 28 in response to a proposed tax reform law aimed at shoring up the country's finances following a year of COVID-19 stagnation. Among the proposed reforms are deeply unpopular sales taxes on food and utilities, as well as cutbacks in social services. In the face of rapidly expanding protests across the country, President Iván Duque requested that the draft bill be withdrawn from Congress on May 2.
Despite this withdrawal, protests have continued, with a nationwide strike called for May 5. The OHCHR reported that activists are being harassed and threatened, and riot police have repeatedly opened live fire on protesters. On Twitter, protesters are sharing video footage under the hashtags #SOSCali and #SOSColombiaDDHH, showing tear-gas, gunfire, and tanks being moved throughout the country.
In its statement, the OHCHR called for calm and reminded the Colombian authorities of their responsibility to protect human rights, including the right to freedom of peaceful assembly.
From Jurist, May 4. Used with permission.
Note: President Duque has responded to the unrest by calling the protesters "vandals and terrorists…financed by the narco-trafficking mafias," and has threatened to mobilize army troops in the cities. (Amnesty International, Semana)
See our last post on the crisis in Colombia.