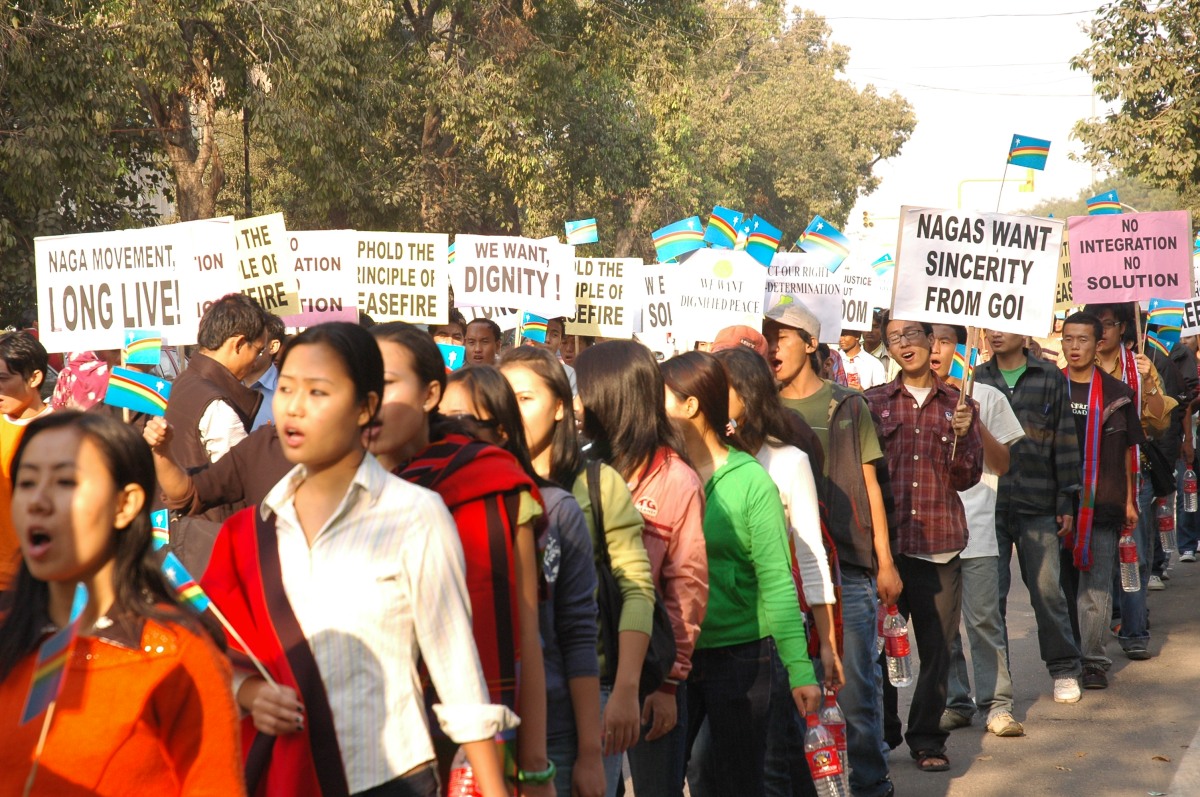 In Episode 109 of the CounterVortex podcast, Bill Weinberg explores the under-reported conflict in India's northeastern state of Nagaland, which has seen a multi-generational pro-independence insurgency. Popular protest is rising there since an army massacre of coal-miners in December. The armed conflict began in 1956, when the Naga National Council declared independence from India in the face of Delhi's intransigence on recognizing local autonomy, and adopted a constitution emphasizing village self-rule. The traditional Naga territory is divided by the border with Burma, which has complicated their self-determination struggle. With Burma now going over the edge into civil war, there are growing fears that India's conflicted Northeast could be further enflamed. Listen on SoundCloud or via Patreon.
Erratum: The abbreviation for the National Socialist Council of Nagaland is of course NSCN (it is incorrectly rendered in the audio).
Production by Chris Rywalt
We ask listeners to donate just $1 per weekly podcast via Patreon—or $2 for our new special offer! We now have 27 subscribers. If you appreciate our work, please become Number 28!
Photo: Naga Student Union Delhi via My Nagaland