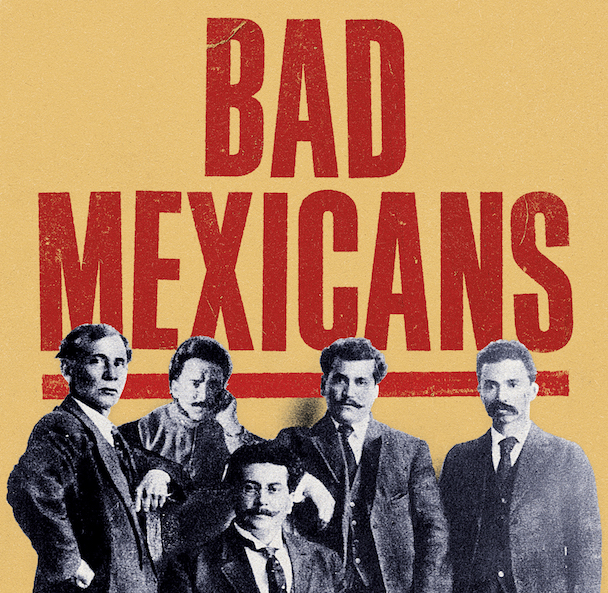 In Episode 162 of the CounterVortex podcast, Bill Weinberg reviews Bad Mexicans: Race, Empire, and Revolution in the Borderlands by Kelly Lytle Hernández. It is definitely a very hopeful sign that a briskly selling book from a mainstream publisher not only concerns anarchists, but actually treats them with seriousness and presents them as the good guys—even heroes. The eponymous "bad Mexicans" of the sarcastic title are the Magonistas—followers of the notorious Magón brothers, early progenitors of the Mexican Revolution of 1910-1920, who first raised a cry for the overthrow of the decades-long, ultra-oppressive dictatorship of Porfirio Díaz. "Bad Mexicans" was the epithet used by both Mexican and US authorities for this network of subversives who organized on both sides of the border. Listen on SoundCloud or via Patreon.
Production by Chris Rywalt
We ask listeners to donate just $1 per weekly podcast via Patreon—or $2 for our special offer! We now have 51 subscribers. If you appreciate our work, please become Number 52!