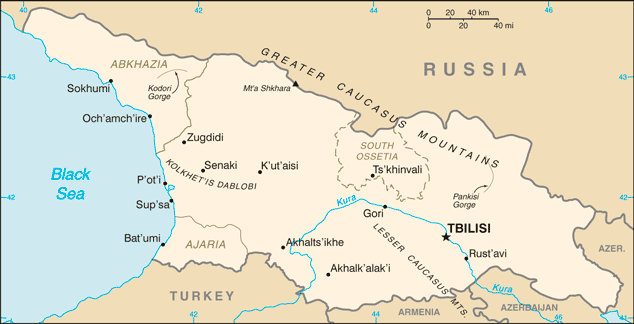 Georgia's ruling coalition March 9 agreed to withdraw a controversial "foreign agent" bill after days of angry protests in the capital Tbilisi. The bill "On Transparency of Foreign Influence," introduced in Parliament in February, would have required non-governmental organizations and media outlets that receive 20% or more of their annual revenue from a "foreign power" to register as "agents of foreign influence" with the Justice Ministry.
The "Russia inspired" bill drew swift condemnation from Georgian President Salome Zourabichvilli, who has grown increasingly alienated from the ruling coalition. It was also condemned in a statement by the EU. Officials said the bill would have a "chilling effect" on Georgia's EU member candidacy ambitions. The EU urged Georgia to uphold its commitments to "democracy, the rule of law and human rights."
Opponents are still demanding that the bill be formally withdrawn. The controversy has exposed growing political rifts in Georgia. Despite Georgia's aspiration to EU membership, Russia still exerts strong influence over the country. Two northern regions, Abkhazia and South Ossetia, comprising almost 20% of Georgia's total land area, have been occupied by Russian military forces since 2008.
From Jurist, March 9. Used with permission.
Map: PLC