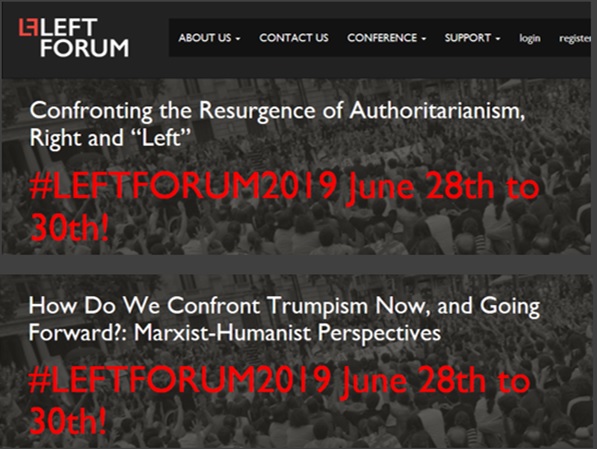 In Episode 36 of the CounterVortex podcast, Bill Weinberg reads the full text of his presentation at the Left Forum, on the panel "Confronting the Resurgence of Authoritarianism, Right and 'Left'," held by the Marxist-Humanist Initiative. Weinberg argues the intentionally provocative but nonetheless entirely accurate thesis that the consensus position of the contemporary "left" is now pro-fascist. Sounds illogical? That's because you haven't thought it through. Listen before you judge. Some choice words for Amy Goodman, Noam Chomsky, Sy Hersh, Stephen Cohen, Jill Stein, Tulsi Gabbard, ANSWER, etc. Listen on SoundCloud, and support our podcast via Patreon.
Production by Chris Rywalt
We ask listeners to donate just $1 per episode via Patreon. A total of $30 per episode would cover our costs for engineering and producing. We are currently up to $20.