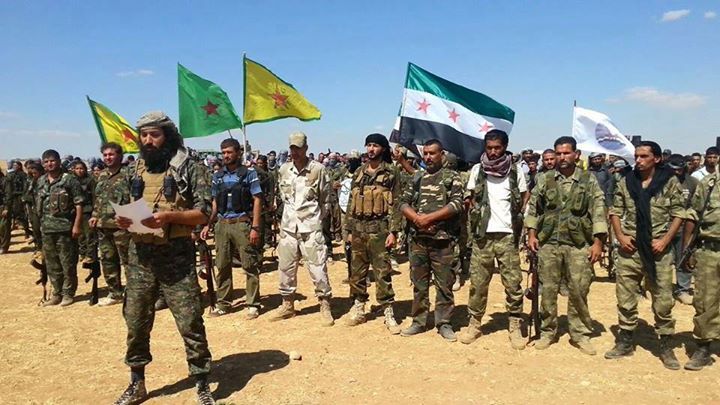 In Episode 41 of the CounterVortex podcast, Bill Weinberg warns that the Turkish aggression in northern Syria holds the risk of a generalized Arab-Kurdish ethnic war. But he recalls the inspiring moment in 2014 when the Free Syrian Army and Rojava Kurds were united in a common front against both the Assad regime and ISIS. This alliance was exploded by imperial intrigues. The FSA, under military pressure from Assad, accepted Turkish patronage—and Turkey is bent on destruction of the Kurdish autonomous zone. Now, under military pressure from Turkey, the Kurds have entered an alliance with the Assad regime—which the Arab-led opposition has been fighting for eight brutal years. In the brief "ceasefire" that has now been declared, it is urgent that anti-war voices around the world raise a cry against the Turkish aggression—but in a single-standard way that also opposes the ongoing Russian and Assadist war crimes. Listen on SoundCloud, and support our podcast via Patreon.
Production by Chris Rywalt
We ask listeners to donate just $1 per episode via Patreon. A total of $30 per episode would cover our costs for engineering and producing. We are currently up to $25.
Photo of 2014 FSA-YPG united front via Rojava Breaking News