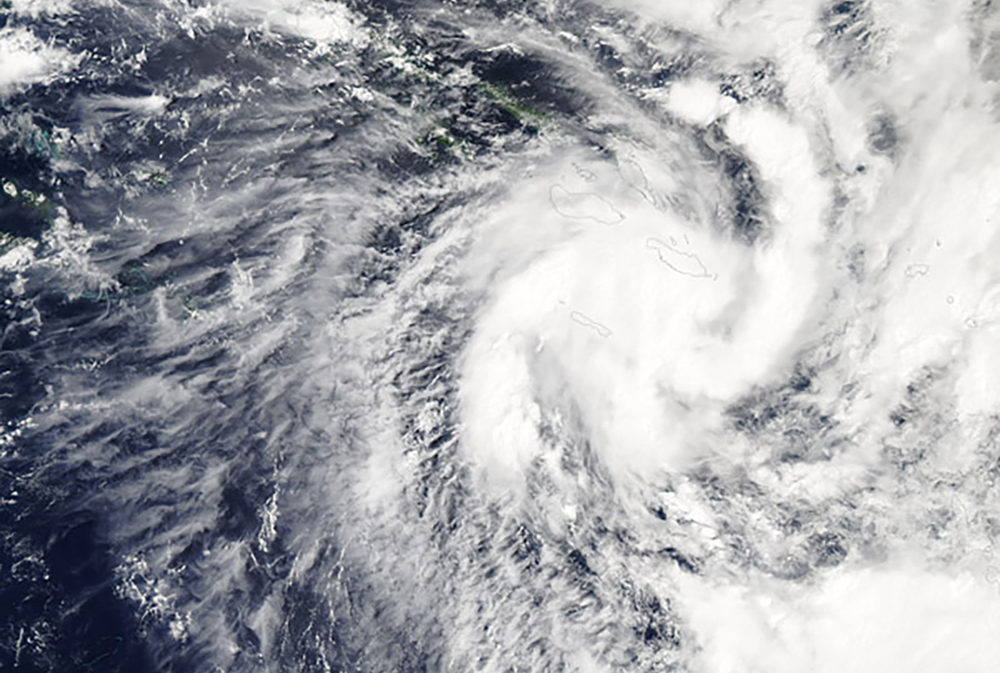 A powerful storm that ripped across four Pacific Island nations this week raises an uncomfortable question for humanitarians on coronavirus lockdown: how do you respond to a disaster during a global pandemic? Cyclone Harold—the first Category-5 storm to make landfall in the Pacific since the World Health Organization declared the coronavirus a pandemic in March—tore through parts of the Solomon Islands, Vanuatu, Fiji, and Tonga. The storm swept 27 people on a ferry overboard in the Solomon Islands; parts of Vanuatu's northern islands saw extensive damage; some 6,000 people were evacuated in parts of Fiji; and Tonga's 'Eua Island was "devastated," the government said.
The pandemic has forced the global aid sector to rethink how it responds to disasters when faced with flight cancellations and closed borders. Of course, many Pacific countries are pushing back against heavy-handed international aid surges. But local responders must also adapt. Vanuatu relaxed social distancing measures so people could evacuate as Cyclone Harold approached. Fiji enforced occupancy limits on evacuation centers (and separated general evacuees from coronavirus patients and their close contacts). "We had to weatherproof our COVID-19 containment efforts," said Fiji's prime minister, Frank Bainimarama. Even as Pacific countries start to clean up, the global pandemic continues. Cyclone Harold left Fiji's waters by April 9; a day later, the country recorded its 16th coronavirus case: a nine-year-old girl.
From The New Humanitarian, April 10
See our last post on the mega-storm phenomenon.
Photo of Cyclone Harold over Solomon Islands: NASA via The New Humanitarian