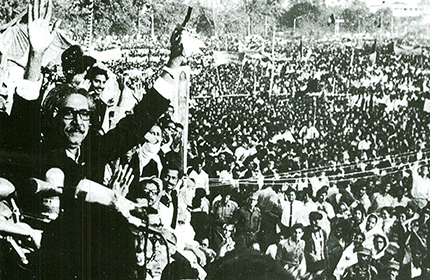 Bangladeshi counter-terrorism authorities announced the arrest in Dhaka April 7 of Abdul Majed, who faces the death penalty for involvement in the 1975 assassination of the country's founder, Sheikh Mujibur Rahman. Independence leader "Bangabandhu" Rahman served as the country's first prime minister from 1971 until the 1975 coup in which he was killed along with his family. Only his daughters Sheikh Hasina Wazed and Sheikh Rehana Siddiq survived, as they were in West Germany at the time. Although forbidden from returning to Bangladesh during the subsequent 15-year period of military rule, Sheikh Hasina became prime minister in 1997 and then again in 2009. Majed has publicly admitted his involvement in the massacre, but, like the others involved, faced no legal consequences during the period of military rule. After Sheikh Hasina first became prime minister, Majed went into hiding. In 1998, he was tried in absentia and sentenced to death. The Supreme Court of Bangladesh in 2009 upheld the sentences of Majed and 11 others convicted in the case. In 2010, five of the convicts were hanged; five remain at large, and one died of natural causes.
After his arrest, Majed admitted he spent the last 22 years hiding in Kolkata, India. Exactly why he returned to Bangladesh remains unclear. According to officials from India's Intelligence Branch, Majed frequently moved between rental houses while living in Kolkata.
From Jurist, April 9. Used with permission.
Photo: Bangabandhu Commission