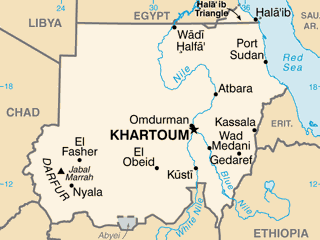 Sudan's power-sharing government reached a peace deal with an alliance of rebel groups this week, sparking hopes of an end to decades of conflict in the country. The agreement will see rebels given government posts, power devolved to local regions, and displaced people offered a chance to return home. Prime Minister Abdalla Hamdok dedicated the deal—one of his main priorities following the ousting of Omar al-Bashir 14 months ago—to children born in refugee camps, while the UN commended an "historic achievement." But there are reasons to be cautious. Two of Sudan's main armed groups in Darfur and the southern states of Blue Nile and South Kordofan refused to sign. Abdul Wahid, leader of a faction of the holdout Sudan Liberation Movement, said the deal was "business as usual" and unlikely to address root causes of conflict. With Sudan's economy in freefall, it's also unclear how the transitional government will be able to afford the hundreds of millions of dollars needed to make it workable. Previous agreements in 2006 and 2011 came to little. However, with al-Bashir now out of the picture—perhaps soon facing the ICC—things could be different this time around. With violence rising in Darfur and in other parts of the country, there's a lot riding on it.
From The New Humanitarian, Sept. 4
Note: Omar al-Bashir is currently on trial in Khartoum in connection with the 1989 military coup that brought him to power.