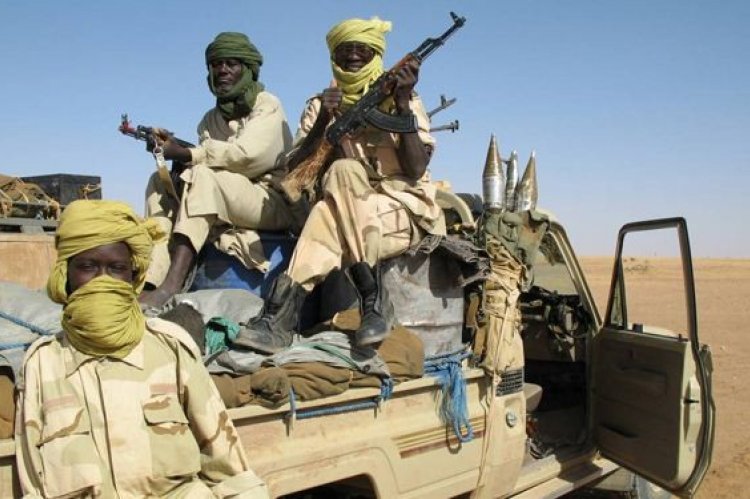 The Sudanese government is sending more forces to the restive Darfur region, following a new escalation in violence there. Prime Minister Abdalla Hamdok said the troops are to protect people during the farming season. Dozens of people have been killed and several villages destroyed in Darfur over the past weeks. The most recent outburst came on July 25, when some 500 armed men attacked Masteri village, West Darfur, killing at least 60 people from the Masalit ethnic group. In a separate incident that same day, another armed group attacked the Um Doss area in South Darfur, killing at least 20 people.
The precarious security situation in Darfur has been a major challenge for Sudan's new government. Violence has been intensifying in Darfur since January when clashes between Arab and Masalit communities near El Geneina, capital of West Darfur state, resulted in at least 70 people killed and 40,000 displaced. Since the beginning of July, people throughout Darfur have protested against the growing insecurity, calling on the government to protect vulnerable civilians. The government declared a state of emergency after an armed group attacked a protest camp in Kutum, North Darfur, on July 13, killing 13 people.
Darfur has a long history of violence between nomadic herdsmen, who largely identify as Arabs, and Black African farmers over access to water, land and other resources. According to the UN Office for the Coordination of Humanitarian Affairs, recent violence has jeopardized the agricultural season and is exacerbating Darfur's ongoing humanitarian crisis. Nearly 2.8 million people are estimated to be severely food-insecure across Darfur.
The former military dictatorship in Sudan was held responsible for war crimes, crimes against humanity and genocide in Darfur. Hundreds of thousands of civilians were killed and key figures in the government, including President Omar al-Bashir, were indicted by the International Criminal Court. Last week, Bashir went on trial in Khartoum in connection with the 1989 military coup that brought him to power.
Despite increasing conflict in Darfur, the UN Security Council  is currently discussing an "exit strategy" for the African Union-UN Hybrid Operation in Darfur (UNAMID). The Security Council is expected to decide on a possible drawdown process before the end of December.
Ironically, efforts to instate the peace implementation process in Darfur may have contributed to the new surge in violence. With government encouragement, those displaced by the conflict  finally started returning home in time for this year's July-November planting season. But this has led to new disputes over land rights between returnees and people who took over their farms in the intervening years.
Juliette Paauwe, senior researcher at the Global Centre for the Responsibility to Protect, said: "The protection of civilians must remain central to any proposed UN mission to replace UNAMID. The UNSC should continue to support Sudan's democratic transition and assist the transitional authorities as they attempt to stabilize the security situation, uphold human rights and resolve ongoing inter-communal conflicts." (ReliefWeb, BBC News, AP)