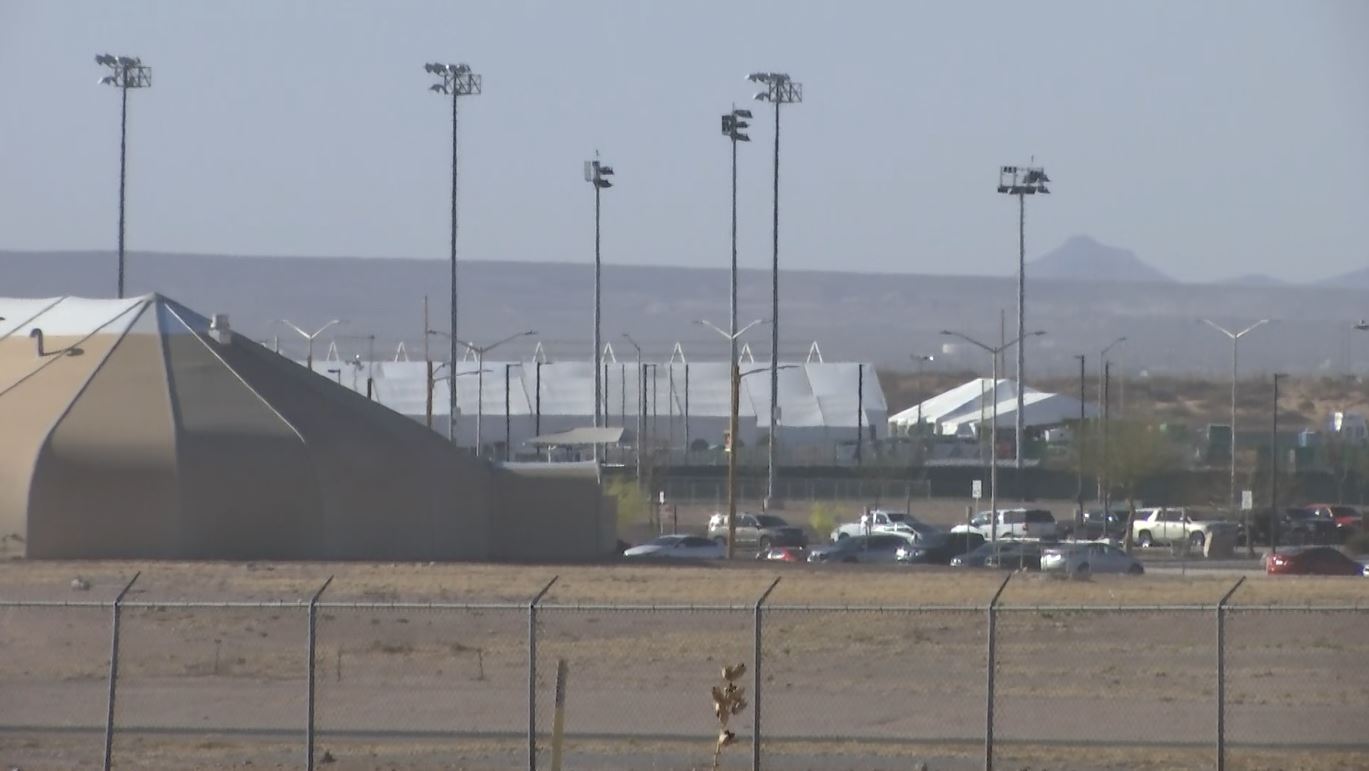 Advocacy groups for migrants on the US southern border are protesting conditions at Texas' Fort Bliss, an Army base that the Biden administration has opened as an emergency holding facility. Nearly 5,000 minors who crossed the border without a parent or guardian are currently being held in large tents at the base. This is about a quarter of the total number of minors in the care of the Office of Refugee Resettlement, a body of the US Department of Health & Human Services (HHS). As of late May, nearly 600 of these had spent 40 days or longer at the "megasite." Nearly 1,700 minors had been there for at least a month, according to government data. Unlike traditional HHS shelters for migrant children, Fort Bliss and other emergency "influx" sites are not licensed by state authorities to care for minors, and have lower standards of care.
Another 5,000 or so minors are being held by US Customs & Border Protection (CBP), awaiting transfer to HHS facilities. Several new "influx" sites were established to deal with a large surge of unaccompanied minors arriving at the border since the change in administration earlier this year.
"This is exactly what we hoped would not happen," said Luz Lopez-Ortiz, attorney with the Southern Poverty Law Center. "[T]his new administration [was] coming out and saying 'No more,' 'We are not going to cage children'… many of us believed that. It seems that it's not the case at this point. It seems like the Biden administration has unfortunately slid back into a page from the Trump playbook." (CBS News, May 22; El Paso Matters, May 20; AP, May 11; AP, El Paso Times, March 30; Border Report, March 25)
On April 30, some 30 activists walked the nearly eight miles from El Paso's main port of entry to the gates of Fort Bliss, to draw attention to conditions at the facility. Organizers included the groups Witness at the Border, the Border Network for Human Rights and the Hope Border Institute. Participants urged Biden to do away with Title 42, a Centers for Disease Control order that allows immigration officials to immediately expel individuals and families crossing the US Mexico border without authorization. Advocates say the order, a pandemic emergency measure, is prompting migrant families to send their children across the border alone, knowing that unaccompanied minors are exempt from the rule. (Border Report, April 30)
The Biden administration has also re-opened the detention center at Carrizo Springs, Tex., a former camp for oil-field workers now run by run by Immigration & Customs Enforcement (ICE) to hold minors arriving at the border unaccompanied. The Trump administration shuttered the facility in late July 2019, less than one month after it opened. Its re-opening this year led to charges that the new administration was again holding "kids in cages."
However, it should be noted that the Trump-era photos that sparked outrage of minors in "cages" ("chain-link partitions" in official parlance) were from other detention facilities, run by CBP. Carrizo Springs, in contrast, had much more humane conditions, with beds, classrooms and dining areas—if not up to the standards of the licensed HHS shelters. It should also be noted that Trump's family separation policy has been overturned by the new administration, and the kids being held at Carrizo Springs and Fort Bliss today arrived at the border without an adult—they were not taken from their parents or guardians by force, as under Trump.
The surge of unaccompanied minors does face authorities with difficult decisions. Many can be united with family members already in the United States. But some have no family in the US, and cannot be released without an adult sponsor taking custody. Releasing them to the wrong person holds risks of its own; in 2014, for instance, there was outrage after traffickers took some youths who were released from HHS custody to go work on an egg farm in Ohio, evidently against their will. (AP, Feb. 26; WaPo, Feb. 23)