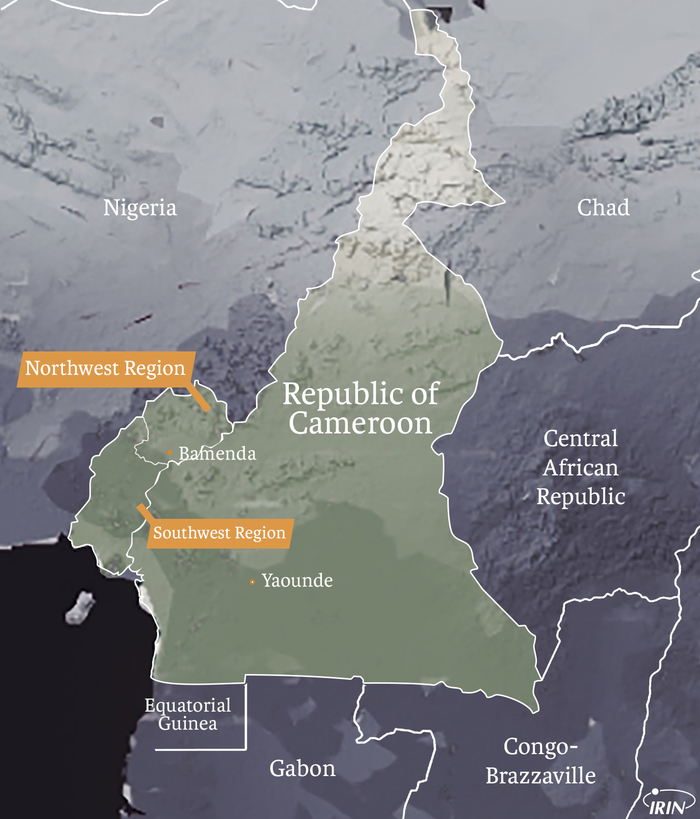 At least 22 people were killed in an attack in Cameroon's Northwest region on Feb. 14, a UN official said—the latest incident in a wave of violence to shake the country's restive English-speaking regions. The attack in Ntumbo village left 14 children dead—including nine under the age of five—according to the official. Opposition groups said the army was responsible, but the military blamed the explosion of fuel containers during a gunfight with separatists. Some 8,000 people have fled anglophone areas in recent weeks for Nigeria, following rising violence involving the army and separatist groups, who called for a boycott of parliamentary and municipal elections earlier this month.
According to Human Rights Watch, more than 100 people were kidnapped by separatists in the run-up to the elections—the first in seven years after two postponements—while government forces also committed violations including the killing of civilians. Fighting between Cameroon's security forces and the anglophone rebels—who are demanding independence—has displaced around 740,000 people over the past three years and left more than 3,000 civilians dead.
From The New Humanitarian, Feb. 17.
Note: The conflict zone constitutes Cameroon's Northwest and Southwest regions (see map), formerly administrated by the British as the Southern Cameroons, while the rest of contemporary Cameroon was under French rule. It is today claimed by the independence forces as Ambazonia.
Map: IRIN