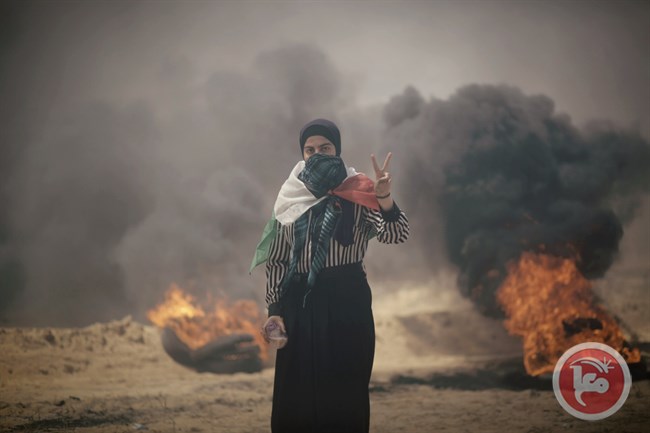 At least 55 Palestinians were killed and more than 2,700 injured along the eastern borders of the Gaza Strip on May 14, as Israeli army snipers opened fire on "March of Return" protesters. Six of the slain Palestinians were minors under the age of 18, including one girl. The Gaza Ministry of Health said at least 1,204 Palestinians were injured with live ammunition. The violence began after Palestinians gathered at the "return camps" established along the Strip's borders, rallying and setting fire to tires near the border fence. At Khan Younis, in the southern Strip, Israeli forces reportedly threw flammable material at the "return camps" in an attempt to scatter protesters. (Maan) The massacre along the Gaza borders came exactly as US and Israeli dignitaries inaugurated the move of the US embassy to Jerusalem, with Jared Kushner and Ivanka Trump among those officiating. Just outside the new embassy, Palestinian demonstrators were brutally attacked by Israeli security forces—eliciting cheers from Israelis who came out to support the embassy's opening. The Israelis reportedly chanted "Burn them, shoot them, kill them!" (MEE)
The new eruption of violence had been anticipated for Nakba Day, which is May 15. It came a day early (simultaneous with the relocation of the embassy), but marked the greatest number of Palestinians killed in a single day since the 2014 Gaza conflict.
Amnesty International's Middle East director Philip Luther decried "another horrific example of the Israeli military using excessive force and live ammunition in a totally deplorable way. This is a violation of international standards, in some instances committing what appear to be wilful killings constituting war crimes." (AI)
With the serial massacres on the Gaza borders, Israel appears to be advancing toward a genocidal threshold. And the complicity and approval of the Trump White House could not be more overt.
Image: Maan