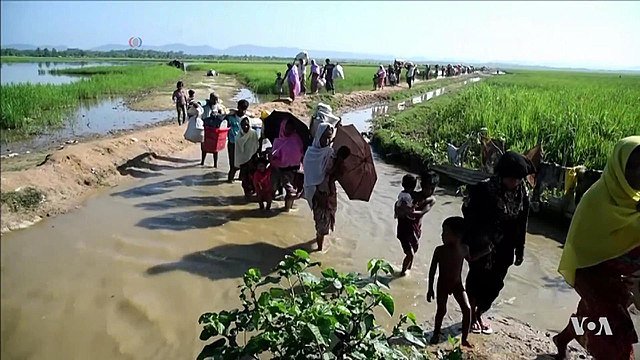 The International Court of Justice (ICJ) ruled unanimously Jan. 23 that Myanmar (Burma) must take "provisional measures" to address the "ongoing risk of genocide" faced by the remaining Rohingya people within the country's borders. The ruling also ordered Myanmar to preserve evidence of killings and to make regular reports to the court. This decision arises as part of the ongoing dispute between The Gambia and Myanmar regarding allegations of genocide against the Rohingya Muslim minority. The Gambia brought a complaint to the ICJ in November and the trial officially commenced in December with oral arguments from the two sides. The Gambia requested that the ICJ institute "provisional measures" against Myanmar to ensure the protection of the Rohingya people during the trial and to preserve evidence. The court found that given the inherent gravity of genocide allegations and the prima facie evidence already presented, provisional measures were necessary to preserve the rights of the Rohingya currently remaining in Myanmar.
The ICJ also granted The Gambia's additional requests that Myanmar should "take effective measures to prevent the destruction and ensure the preservation of evidence related to (the) allegations" and "submit a report to the Court on all measures taken to give effect to this Order within four months" as well as "thereafter every six months, until a final decision on the case is rendered."
The ICJ found that the evidence submitted so far is "sufficient at this stage to establish prima facie the existence of a dispute between the Parties relating to the interpretation, application or fulfilment of the Genocide Convention," and that it has jurisdiction pursuant to Article IX of the Genocide Convention.
The case is expected to continue to move forward in the weeks to come, alongside its sister case in the International Criminal Court.
From Jurist, Jan. 23. Used with permission.
Note: The ICJ ruling comes two days after a Burmese government commission tasked with investigating human rights violations in Rakhine State concluded that soldiers likely committed war crimes against the Rohingya community but found no evidence of genocide. (Jurist) Some 700,000 Rohingya fled a Burmese military campaign n Rakhine in 2017, and are now languishing in refugee camps in Bangladesh. The Gambia case is one of several brought against the Burmese leadership over the purported genocide.
Photo: VOA via Jurist