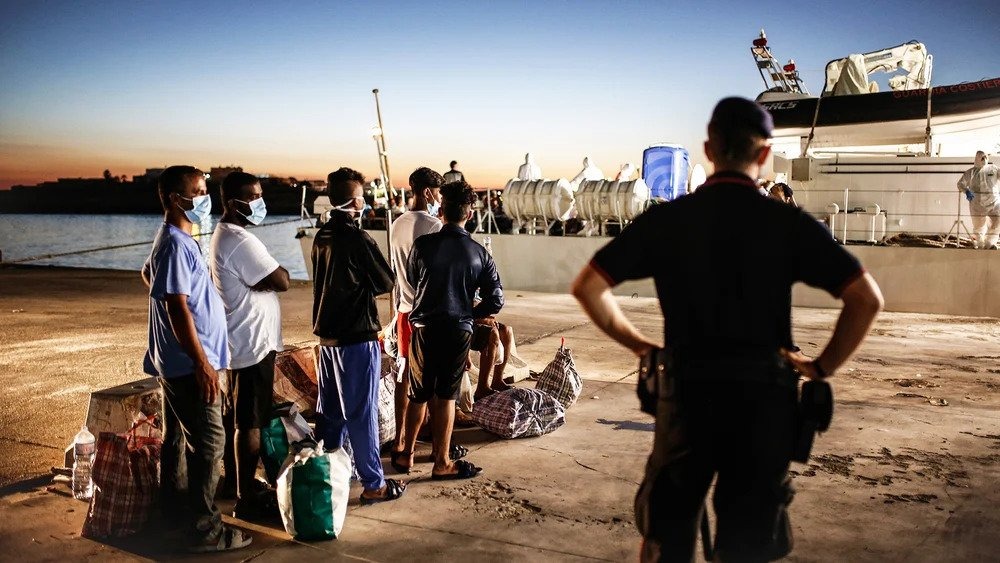 More than 1.1 million refugees and asylum seekers have entered Germany this year—outpacing the 890,000 that arrived during the Mediterranean migration crisis in 2015. Back then, the vast majority were Syrians. This year, around one million of those who have entered are Ukrainians, although Syrians, Afghans, and others continue to arrive. For Ukrainians, the EU Commission this week extended the Temporary Protection Directive—first activated in March, and allowing them to live, work, and access services throughout the EU. Some 4.2 million Ukrainians have registered under the directive, which is now valid until March 2024. Meanwhile, the EU is pursuing much less welcoming policies for asylum seekers and migrants from other parts of the world. These include the the Dublin Regulation, that since 2003 has required asylum seekers to apply for protection in the member state they first entered—often prolonging perilous journeys to reach sanctuary beyond countries with harsh immigration policies, such as Poland and Hungary.
Member states are now urgently trying to curb an uptick in arrivals along the Western Balkans route (through Albania and Serbia). And, in the latest push to try to externalize asylum processing, Spain, Greece, Italy, and Malta plan on floating a proposal to have the EU border agency Frontex set up asylum processing centers in countries outside the EU.
However, a recently leaked report from the EU's anti-corruption watchdog OLAF paints a damning picture of the agency's disregard for fundamental rights. The report, which prompted Frontex director Fabrice Leggeri to resign, revealed that the agency has been covering up violence against asylum seekers by the Greek coast guard in the Aegean sea.
From The New Humanitarian, Oct. 14
Photo: Sara Creta/TNH