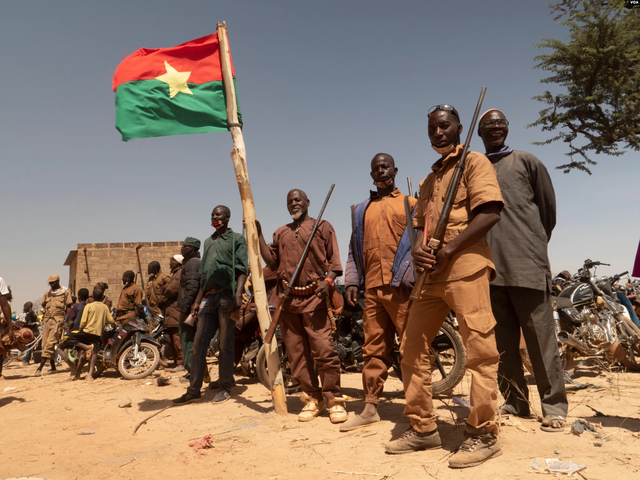 A human rights group in Burkina Faso on Jan. 3 reported that 28 people were found shot dead in the town of Nouna, in apparently ethnically targeted killings at the hands of a volunteer militia group. The Collective Against Impunity & Stigmatization of Communities (CISC) said the killings were perpetrated by members of the Volunteers for the Defense of the Homeland (VDP). The VDP allegedly killed 21, including children, on Dec. 30, in a part of Nouna mostly inhabited by the minority Fula community. The report stated that the VDP appears to have targeted "resourceful" or "influential" people in the community. The report further found that similar extrajudicial executions were carried out by the VDP in the same community on Dec. 15, 18 and 22.
The VDP is a citizen militia formed to help the Burkina Faso military fight jihadist rebels. According to Human Rights Watch, the VDP has been implicated in numerous extrajudicial killings. The Burkina Faso military has itself carried out such illegal killings in the past. In July 2020, the US expressed concern over findings of mass graves in an area of north Burkina Faso where the armed forces were fighting jihadist groups.
The CISC is run by Dr. Daouda Diallo, 2022 winner of the Martin Ennals Human Rights Award. His group documents rights violations by both government forces and Islamist insurgents.
Burkina Faso has been facing political instability since early 2022. In January, the military overthrew the democratically elected President Roch Marc Christian Kaboré for his perceived lack of competence in combating the insurgency. The military instated Paul-Henri Sandaogo Damiba as president. The Economic Community of West African States (ECOWAS) and the African Union expelled Burkina Faso following this coup. Damiba was himself overthrown in another coup in September, which brought the incumbent Ibrahim Traoré to power.
From Jurist, Jan. 3. Used with permission.
Photo of VDP fighters: Henry Wilkins/VOA via Wikimedia Commons