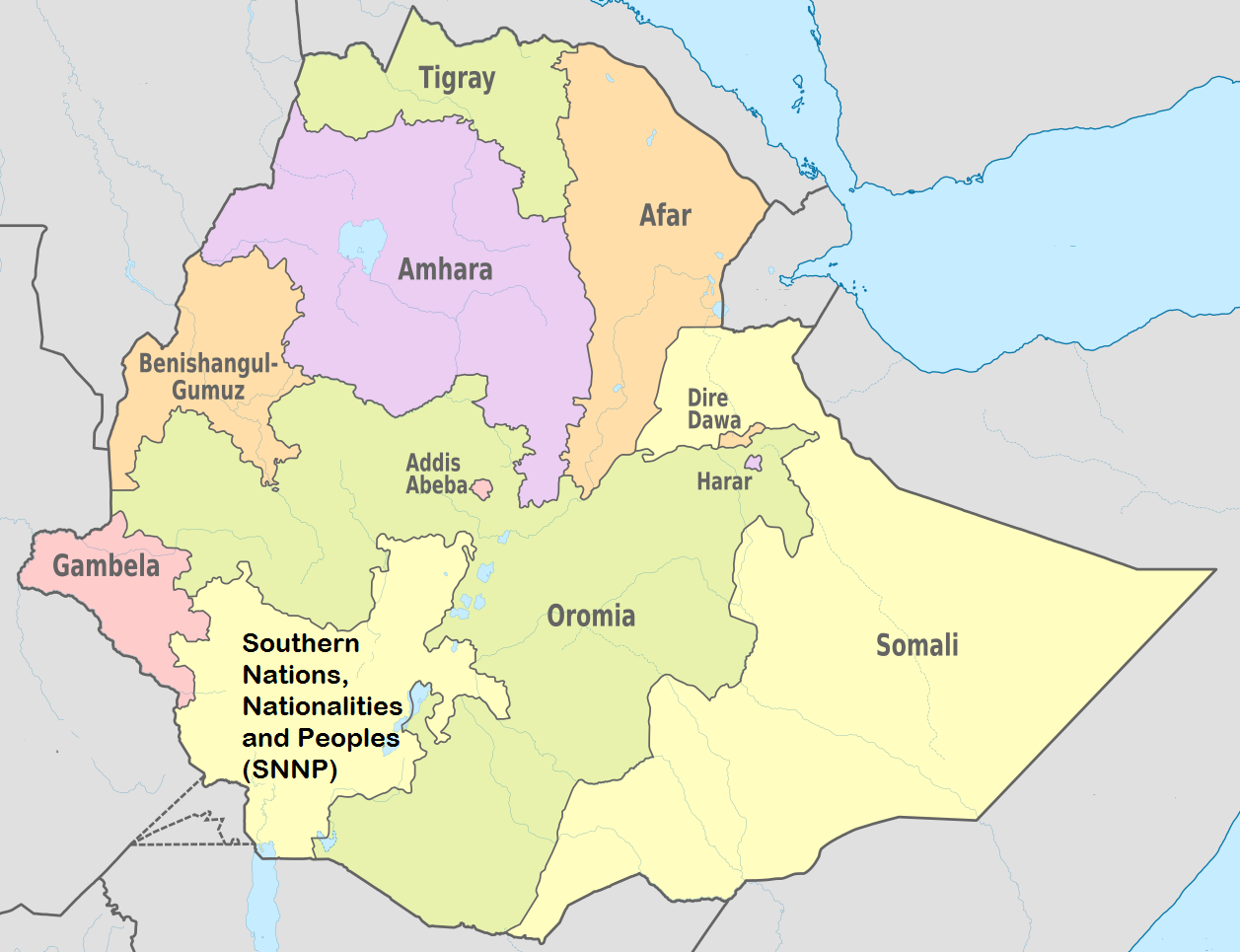 The war in Ethiopia's Tigray region appears to have entered a dangerous new phase, as Addis Ababa reneged on a unilateral ceasefire July 14. Ethnic militias are now mobilizing from across Ethiopia. Prime Minister Abiy Ahmed started to pulled federal troops out of the northern region last month amid a string of battlefield losses to the rebel Tigray Defense Forces (TDF). But he reversed course as the TDF launched a fresh offensive to recapture western lands annexed by neighboring Amhara region during the eight-month conflict. Amhara officials assert that the lands belong to their region, and are calling up a militia force, risking a widening ethnic conflict. Also entering the fray are forces from Oromia (Abiy's home region), Sidama, and the Southern Nations, Nationalities & Peoples (SNNP) region. Escalation now seems inevitable in a war that has already left hundreds of thousands facing famine.
From The New Humanitarian, July 16
See our last post on the Tigray conflict.
Map via EthioVisit