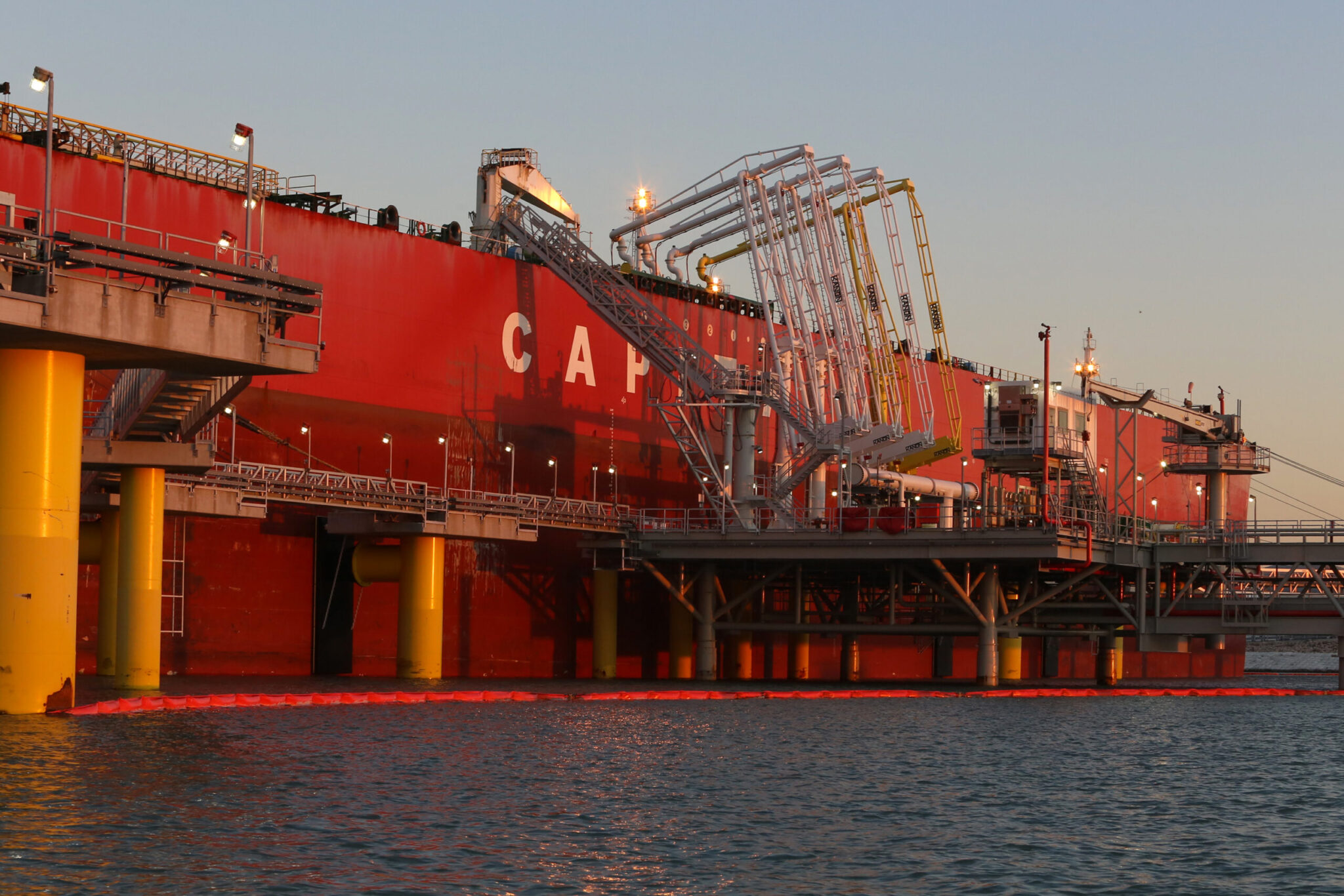 A group of environmental organizations filed a petition in the US Court of Appeals for the Fifth Circuit on Jan. 19 for review of the US Maritime Administration (MARAD) decision to license the Sea Port Oil Terminal (SPOT), to be built off the coast of Texas. The deepwater terminal is projected to expand production in the oil-rich Permian Basin. The activist groups said that expansion facilitated by the installation–to be largest offshore terminal in the US–threatens "disastrous levels of greenhouse gas pollution."
Citizens for Clean Air & Clean Water of Freeport & Brazoria County, Turtle Island Restoration Network, the Sierra Club, and the Center for Biological Diversity brought the petition against MARAD, the US Department of Transportation, the US Coast Guard and administrators of each agency.
In its initial application, the Sea Port Oil Terminal promised to "provide a safe and reliable long-term supply of crude oil for export to the global market." The environmental groups, however, cited public health and ecological concerns over construction of the SPOT.
The groups filed the petition under the Administrative Procedure Act (5 U.S.C. § 702) and Deepwater Port Act (33 U.S.C. § 1516). Both statutes provide that an aggrieved party may seek judicial review before the US Court of Appeals of an agency's decision within 60 days of its issuance. The activist groups alleged that MARAD "failed to adequately assess the devastating oil-spill risk and species harms from SPOT's construction and operation."
MARAD originally licensed the Sea Port Oil Terminal on Nov. 22, 2022. Transportation of oil is not expected to begin until December 2025.
From Jurist, Jan. 20. Used with permission.
Photo of oil tanker off Corpus Cristi: Dylan Baddour/Inside Climate News