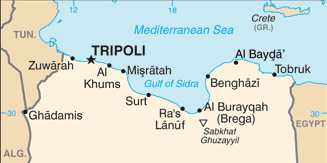 At least six people were killed and dozens more wounded by guards who opened fire at asylum seekers and migrants attempting to escape en masse from an overcrowded detention center in Tripoli on Oct. 8. This came after the Libyan authorities rounded up and detained at least 5,000 asylum seekers and migrants in the capital, starting on Oct. 1. Earlier this month, the UN Human Rights Council said it believes "crimes against humanity" have been committed in Libya's detention centers. So far this year, more than 26,000 migrants and asylum seekers have been intercepted by the EU-backed Libyan Coast Guard and returned to the centers, where they face a well-documented cycle of abuse. Despite the human rights concerns, the EU's executive body, the European Commission, is reportedly aiming to deliver new patrol boats to the Libyan Coast Guard.
From The New Humanitarian, Oct. 15
See our last report on the migrant crackdown in Libya.