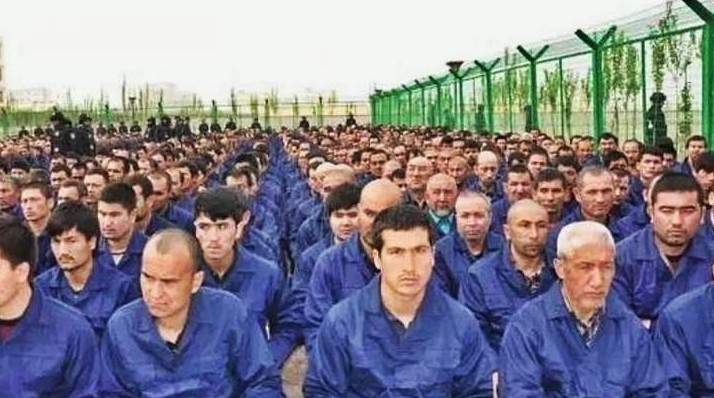 Another one to file under #OrwellWouldShit. The UN General Assembly has elected China to the Human Rights Council—despite the country holding some one million Uighur Muslims in concentration camps. China was supported by 139 of the 191 nations that voted, and was one of 16 nations that sought the 15 available seats. (The General Assembly also elected Russia, Cuba, Uzbekistan and Pakistan, all similarly accused of human rights violations, if not quite such ambitious ones.) US Secretary of State Mike Pompeo criticized the election of countries with "abhorrent human rights records," stating: "These elections only further validate the US decision to withdraw and use other venues and opportunities to protect and promote universal human rights." The US left the Human Rights Council in June 2018. (Jurist)
A week before the General Assembly vote, China's UN ambassador Zhang Jun read a statement before the body, denouncing the US for "systematic racial discrimination and violence," which was endorsed by 25 other nations. "Instances like the death of George Floyd and the shooting of Jacob Blake continue to take place and vulnerable people continue to suffer or lose their lives to racism and police brutality," the statement read. Co-signatory nations included Russia, Iran and North Korea. (American Military News)
Of course the perverse, hilarious irony of all this is that Mike Pompeo and Zhang Jun are both correct. And therefore neither has any moral credibility to be criticizing the other. Nor are China's co-signatories in the statement any better positioned. Russia is establishing a concentration camp system for the Crimean Tatars. Iran is guilty of "systematic racial discrimination and violence" against the Kurds and Ahwazi Arabs. And North Korea is a totalitarian state that rules in the name of racial purity and superiority.
Now, we were heartened by the news in June that several African countries, led by Burkina Faso, called on the Human Rights Council to investigate systemic racism and police violence in the US. Not that these nations do not have grave human rights issues of their own. Burkina Faso's armed forces are accused of war crimes in their counter-insurgency campaign against Islamist militants. Nigeria is just now seeing a wave of protest demanding the disbanding of a police unit called the Special Anti-Robbery Squad (SARS), that is accused of widespread abuses. Protests against the squad were sparked by a video of a man being killed by officers. Since the protests erupted more than a week ago, at least 10 people have been killed and hundreds injured. (AP, BBC News)
But the African nations, having been subject to European colonialism, have greater moral authority to protest white supremacy in the United States—and are certainly doing so for less hypocritical reasons than China, Russia, Iran and North Korea.