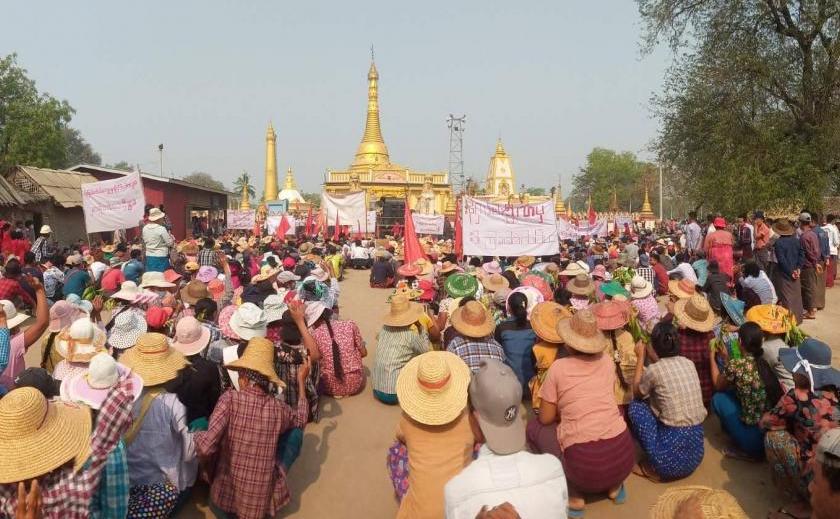 Ousted Burmese lawmakers and opponents of the military junta hitherto constituting the Committee Representing Pyidaungsu Hluttaw (CRPH, a reference to the lower house of the suspended parliament) on April 16 officially announced the formation of a National Unity Government. The president of this parallel civilian authority is U Win Myint, the ousted former president. Similarly, its state counselor is Aung San Suu Kyi, who was serving in that capacity before the February coup d'etat. Both U Win Myint and Suu Kyi are being held in detention by the junta, and the first demand of the NUG is for their freedom.
Formation of the NUG comes after the CRPH announced a new constitution last month, on a federal model—long a demand of Burma's ethnic rebel armies. The NUG is clearly seeking greater inclusion for Burma's ethnic minorities. The new prime minister is Mahn Win Khaing Than, an ethnic Karen and former house speaker under the ousted government. The vice president is Duwa Lashi La, leader of the Kachin National Consultative Assembly.
Two of Burma's most significant ethnic rebel armies, the Karen National Union (KNU) and Kachin Independence Army (KIA), have announced that they stand with the pro-democratic resistance, and started to launch attacks on military outposts near their territory. The KIA has announced that it is formally recognizing the NUG. (Jurist, Reuters, Reuters, France24, The Irrawaddy)
Zin Mar Aung, a member of the Pyidaungsu Hluttaw and now acting foreign minister in the NUG, had an op-ed in the New York Times April 16 calling for international recognition of the parallel government, and sanctions against the junta.
Chevron, a major partner of the state-owned Myanmar Oil & Gas Enterprise, is lobbying the Biden administration against a tightening of sanctions. (NYT, The Hill)
Protests against the junta continue, with the death toll in repression since the coup d'etat now thought to be over 700. In some areas, civilians have started to form armed self-defense patrols, and clashed with military troops. (RFA, Myanmar Now)
Photo: Myanmar Now