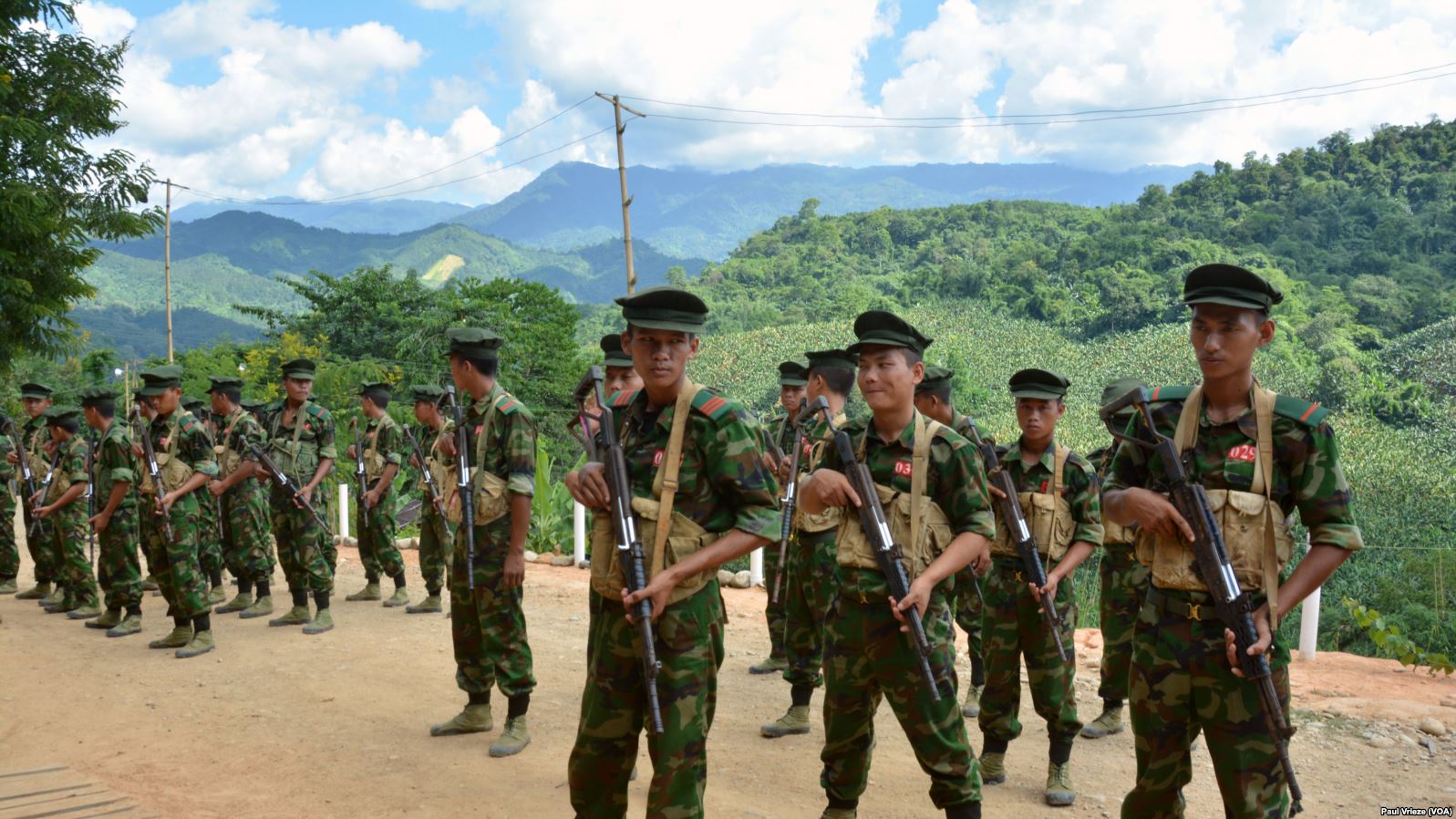 The leadership of Burma's democratic resistance on March 31 issued a statement declaring the country's 2008 constitution void and putting forward an interim replacement charter—a major political challenge to the ruling military junta. From hiding, the Committee Representing Pyidaungsu Hluttaw (CRPH, a reference to the lower house of Burma's suspended parliament) released the text of the interim Federal Democracy Charter to social media. Significantly, it adopts a federal rather than centralized model of government, which has long been a demand of the ethnic rebel armies that control much of the country's north and east. Recent days have seen renewed fighting between the military and rebel armies in Kayin and Kachin states. (See map) Repression of pro-democracy protesters in Burma's cities has now claimed at least 530 lives. (AP, The Diplomat)
The Karen National Union (KNU) in Kayin state and Kachin Independence Army (KIA) in Kachin have both announced that they stand with the pro-democratic resistance, and started to launch attacks on military outposts near their territory. For the KNU, this means breaking the Nationwide Ceasefire Agreement (NCA) it entered into with the military in 2015.
Weeks earlier, the Brotherhood Alliance of three rebel armies not party to the NCA issued their own statement in support of the democratic resistance and expressing their willingness to collaborate with other civil and armed groups against the military regime. These are the Arakan Army in Rakhine state; the Myanmar National Democratic Alliance Army (MNDAA), representing the Kokang people in Shan state; and the Ta'ang National Liberation Army (TNLA), also in Shan state. (The Irrawady)
In an evident bid to divide the Brotherhood Alliance from the democratic resistance, the military regime has removed the Arakan Army from its list of "terrorist" groups, calling the move a step toward the junta's vision of building "nationwide eternal peace." (Al Jazeera)
There may be unfortunate points of commonality between the Arakan Army and the junta. While fighting for their own autonomy, the Arakan Army is bitterly hostile to the persecuted Rohingya Muslim people with whom they share Rakhine state.
See our last post on the struggle in Burma.
See also our feature, Ethnic Minorities and Burma's Democratic Resistance
Photo of Kachin Independence Army fighters via WikiMedia Commons