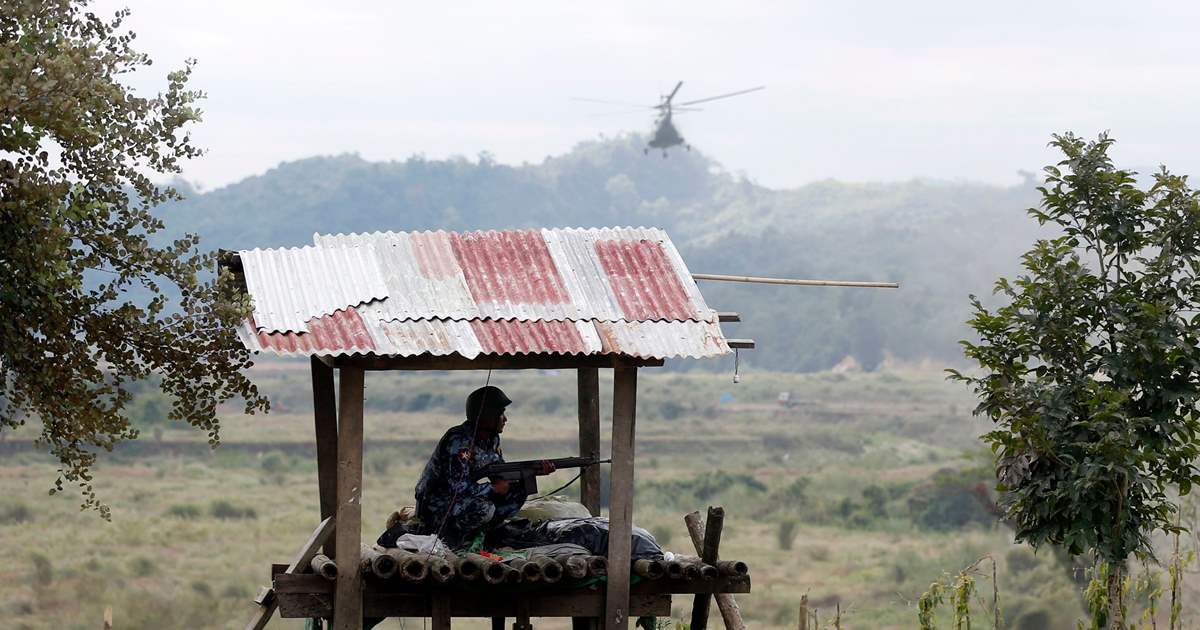 Amnesty International on May 29 released a report asserting that Burma's military is continuing to commit war crimes and human rights violations in the context of its campaign against the rebel Arakan Army in Rakhine state. The campaign began after the Arakan Army launched coordinated attacks on police posts in Rakhine on Jan. 4, killing several officers. The report finds that the military has fired indiscriminately in civilian areas, killing and injuring civilians and damaging homes and other property. Soldiers have at times obstructed access to medical treatment for civilians, including children, injured by such attacks.
Despite international outrage over the Burmese military's attacks on the Rohingya people in Rakhine, it now appears to be using the same methods against the Arakan people. "Less than two years since the world outrage over the mass atrocities committed against the Rohingya population, the Myanmar military is again committing horrific abuses against ethnic groups in Rakhine State," said Nicholas Bequelin of Amnesty International.
The report calls for a response from the international community–specifically the UN Security Council–to send a clear and unequivocal message that the violations by the military must stop and those responsible for atrocities be brought to justice.
From Jurist, May 30. Used with permission.
Photo via Amnesty International