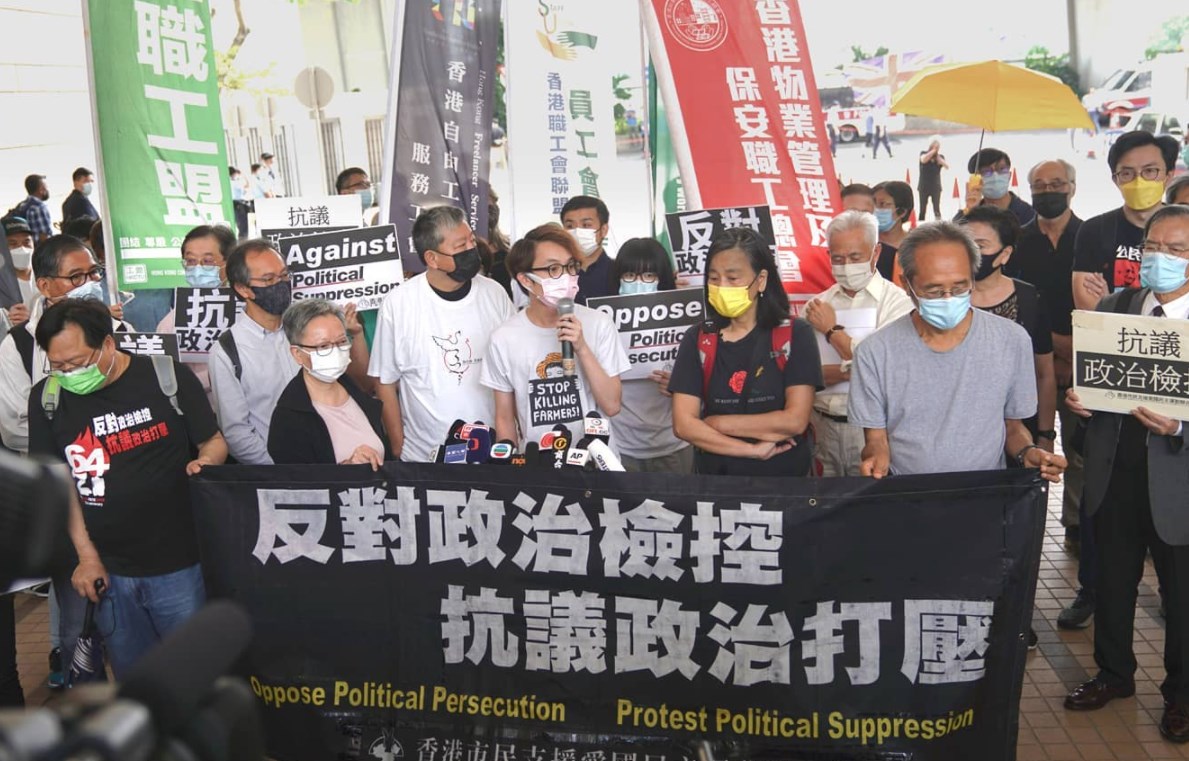 A Hong Kong court on April 1 found seven prominent democracy activists guilty of unauthorized assembly for their involvement in a 2019 peaceful anti-government protest. The defendants, all 60 years or older, include media figure Jimmy Lai and veteran Democratic Party lawmaker Martin Lee, hailed as Hong Kong's "Father of Democracy." Also appearing in the West Kowloon Magistrates' Court were former Labour Party lawmakers Lee Cheuk-yan and Cyd Ho, former League of Social Democrats lawmaker "Longair" Leung Kwok-hung, former Civic Party lawmaker Margaret Ng, and former Democratic Party chair Albert Ho. "Shame on political prosecution! Peaceful demonstration is not a crime!" Leung Kwok-hung shouted from dock after the conviction was delivered.
Judge Amanda Woodcock found the seven defendants guilty of organizing and knowingly taking part in an unauthorized assembly. Two other defendants facing the same charges, former Democratic Party lawmaker Au Nok-hin and Leung Yiu-chung of the Neighbourhood & Worker's Service Centre, pleaded guilty prior to trial.
The charges concern a mass demonstration on Aug. 18, 2019, which drew hundreds of thousands to Victoria Park in Causeway Bay, who then marched peacefully to Chater Road in Central. Although the rally had been permitted in one part of the city, its move to a different area led prosecutors to classify it as an unauthorized assembly. No police action was taken against the defendants until April 2020.
Woodcock wrote in her opinion that "there are no authorities that suggest an offender may rely on a defence of reasonable excuse when he has knowingly participated in a banned public assembly because it was ultimately peaceful." She also ruled that the lack of any violence at the gathering did not make the charges disproportionate as this "would give the law no teeth and make a mockery of it."
Sentencing for the defendants is set for April 16. They face up to five years in prison.
Jimmy Lai and Leung Kwok-hung face separate charges under the National Security Law. They were remanded in custody, while the other five were released on bail until their sentencing. However, they are barred from leaving Hong Kong and had to turn over their travel documents. (Jurist, HKFP, SCMP)
Photo via HKFP