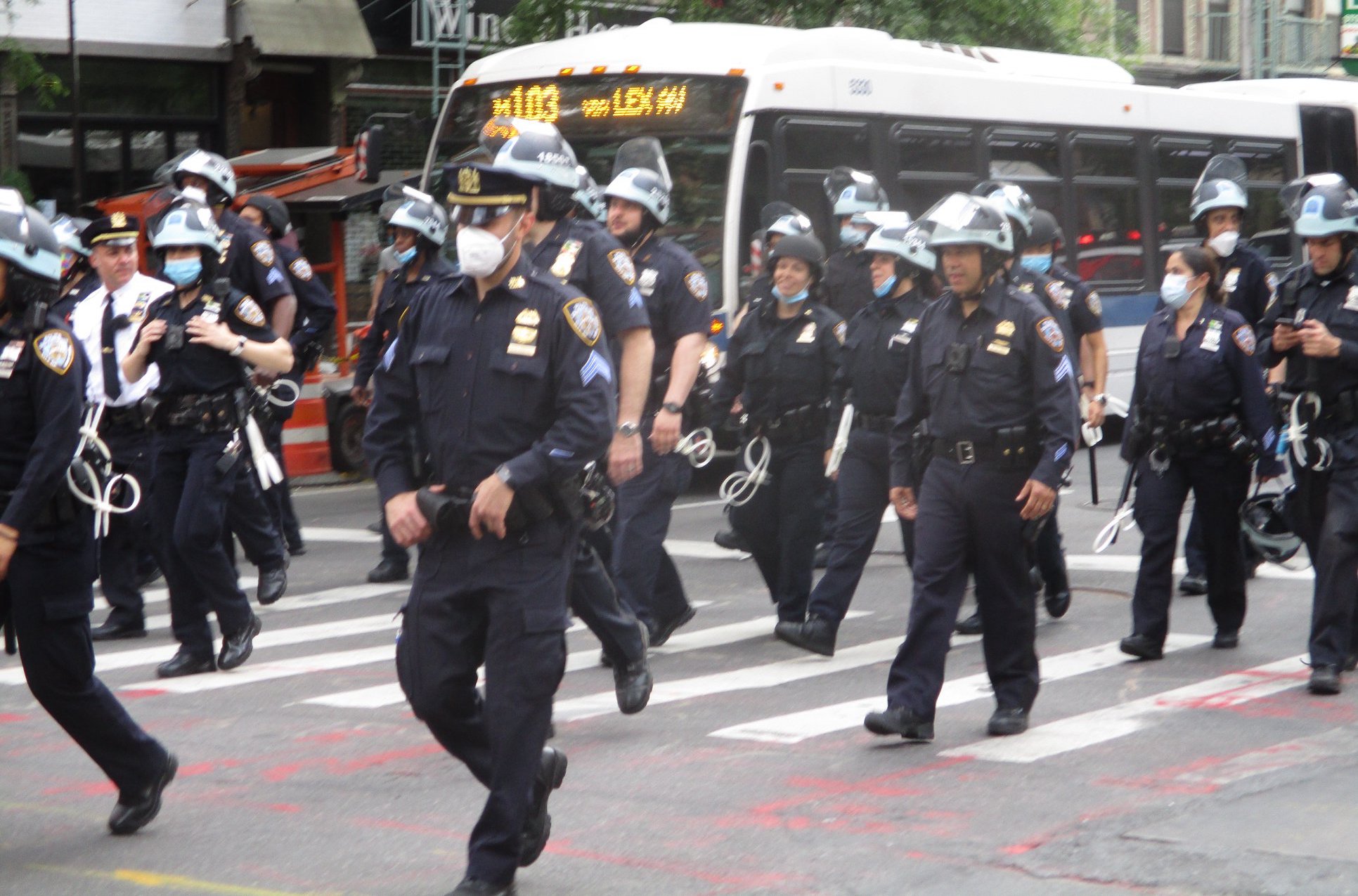 The New York City Council on March 25 passed five bills and three resolutions aiming to increase the transparency and accountability of the New York Police Department (NYPD). One bill ends qualified immunity for police officers, meaning that individual officers may be sued for rights violations. The move makes New York the first US city to ban the use of qualified immunity for police officers. The legislation also creates a new "local civil right," protecting residents from unreasonable searches and seizures as well as from the use of excessive force. Another measure requires the NYPD to issue quarterly reports on vehicle stops, including information on the demographics of targeted drivers, whether vehicles were searched with or without consent, and other information.
Another bill shifts primary responsibility for traffic safety from NYPD to the Department of Transportation (DoT) through the creation of a "crash investigation and analysis unit" in the DoT.
Further, the Civilian Complaint Review Board (CCRB), which is empowered to investigate complaints of abuses such as racial profiling and bias-based policing, now has the final authority on disciplinary actions for officers facing civilian complaints. The Police Commissioner previously held this authority.
Police Commissioner Dermont Shea expressed concern over the shift of final authority to discipline officers, stating: "Right now, the commissioner hires [officers], trains them, asks them to go in harm's way to keep New Yorkers safe and if an officer breaks the rules, I discipline them and if necessary fire them. If I am not doing that the right way, I am accountable. The buck stops here. To take that away from the Commissioner, ask yourself who has the accountability then?"
Mayor Bill de Blasio supported the reform measures, stating, "These reforms will confront centuries of overpolicing in communities of color and strengthen the bonds between police and community. Together, we'll make our city safer and fairer for generations to come."
From Jurist, March 27. Used with permission.
Note: The reforms come as the NYPD is facing a federal suit brought by the New York State Attorney General over use of excessive force during last year's Black Lives Matter protests.
Photo: CounterVortex