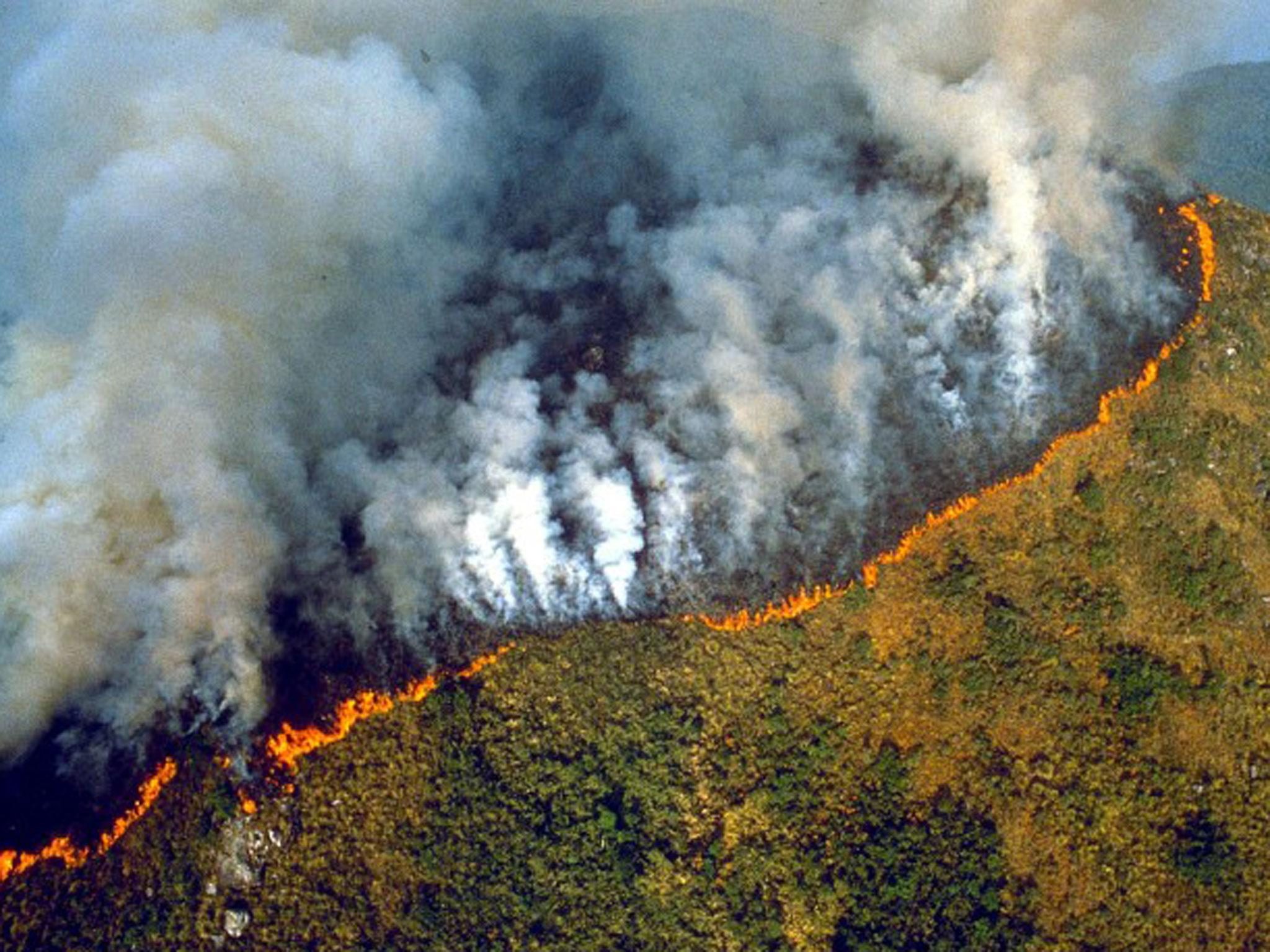 Brazil's carbon emissions surged last year due to rising deforestation in the Amazon, jeopardizing the country's commitments under the Paris climate accord, an environmental group warns in a new study. Brazil spewed a total of 2.17 billion tons of CO2 into the atmosphere in 2019, an increase of 9.6% over 2018, according to the Brazilian Climate Observatory. That coincided with the first year in office for President Jair Bolsonaro, a far-right climate-change skeptic who has presided over a sharp increase in forest-clearing and wildfires in the Amazon.
The report found that 72% of the country's emissions were caused by agriculture and land use, including deforestation, which rose 85% last year. Under the 2015 Paris accord, Brazil agreed to cut its emissions by 37% from 2005 levels by 2025.
But last year's emissions came in 17% over target, the Climate Observatory found. It warned that the country is also on track to miss a 2010 commitment to cut emissions by at least 36.8% by the end of 2020. The actual figure is likely to come in nine percent higher.
"The significant increase in Brazilian emissions is happening because of the high rates of devastation in the Amazon and the disregard for the environmental policy that took place in the Bolsonaro administration's first year," commented Ane Alencar, director of science at the Institute of Environmental Research of the Amazon (IPAM).
Brazil's per capita emissions also remain higher than the world average. Last year, the average Brazilian citizen emitted 10.4 gross tons of CO2 and other greenhouse gases, compared to the global mean of 7.1 gross tons. (MercoPress, Latin America Reports)
Image via Veganist