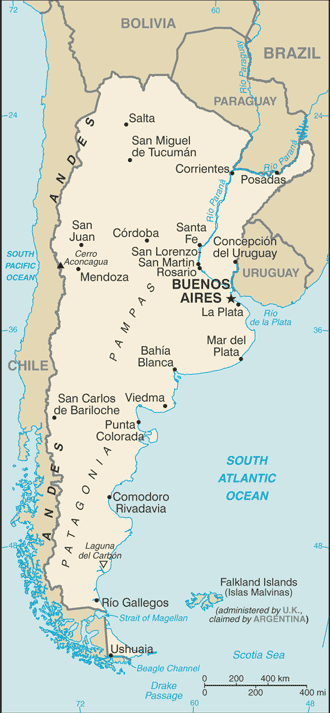 An Argentine judicial panel on Nov. 28 sentenced (PDF) 29 former officials to life in prison, and 19 to between 8-25 years, for murder and torture during the military junta's 1976-1983 "Dirty War." The sentencing concluded a five-year trial and represented Argentina's largest verdict to date for crimes against humanity. Collectively, the 48 defendants were charged with the deaths of 789 victims. The prosecution called more than 800 witnesses to make their case. Additionally, the court acquitted six former officials.
The crimes were committed at the Higher School of Mechanics of the Navy (ESMA), which was used by the junta to illegally detain, torture and kill roughly 5,000 people. During the "Dirty War" an estimated 30,000 people were forcibly kidnapped or "disappeared" in a government-sponsored campaign against suspected dissidents. ESMA is now a Human Rights museum and memorial to the atrocities of the junta.
From Jurist, Nov. 30. Used with permission.
Note: Among those sentenced ro life were Alfredo Astiz AKA "The Blond Angel of Death" and Jorge Acosta AKA "El Tigre"—both accused in the ""vuelos de la muerte" (death flights), in which detainees were thrown into the sea from helicopters. Both were already serving life terms from a 2011 conviction. An amnesty law for ex-officials passed after the return to democratic rule in the 1980s was overturned by Argentina's Supreme Court in 2005. The military regime is believed to have "disappeared" some 30,000 suspected leftists.
ESMA