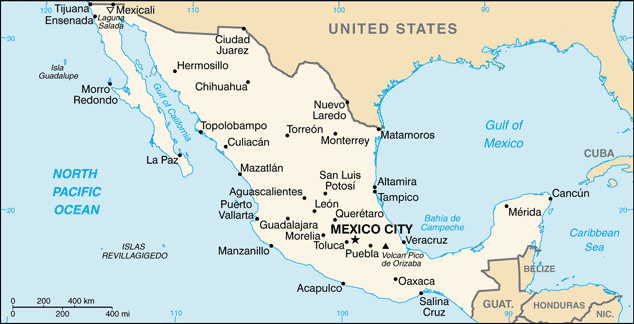 UN High Commissioner for Human Rights Zeid Ra'ad Al Hussein on Dec. 5 said that Mexico's proposed security legislation will not assist its armed forces in combating the war on drugs, but will contribute to the atmosphere of impunity in the country. The Law on Internal Security (PDF) was approved by the Chamber of Deputies last month. The law would would under certain circumstances allow place police officers to be placed under the command of the armed forces. Despite pressure from rights groups, the law would not place restrictions on the power of the armed forces to regulate themselves, which has led to widespread rights violations, including extrajudicial killings, torture and enforced disappearances.
In 2015 Zeid spoke with Mexico authorities who assured him that use of armed forces was temporary until better-equipped police could take over. However, the new law does not provide for this. Zeid said:
I fully recognize that Mexico faces a huge security challenge, given the violence and fear sown by powerful, organized crime groups. But more than a decade after the armed forces were deployed in the so-called war on drugs, violence has not abated.. The current draft law risks weakening incentives for the civilian authorities to fully assume their law enforcement roles.
Zeid warned that the proposed legislation would "enshrine the role of the armed forces in law enforcement." He urged that "rather than pursuing the adoption of this law, there should be an open and inclusive discussion about the country's security problems and their potential solutions, with the active participation of the National Commission for Human Rights, experts and Mexican civil society."
The law is now being considered in the Mexican Senate.
From Jurist, Dec. 6. Used with permission.