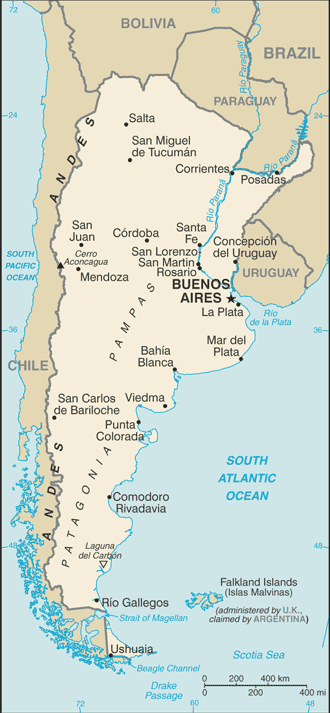 Argentine Judge Carlos Bonadio ordered (PDF) the arrest of current senator and former president Cristina Fernandez de Kirchner on Dec. 7 for her possible involvement in a cover-up of Iran's participation in the 1994 bombing of a Buenos Aires Jewish center that left 85 people dead. Kirchner served as president of Argentina from 2007 to 2015 before being elected senator. During that time, Kirchner is alleged to have signed a deal with the Iranian government that would allow for Argentine magistrates to interview the officials suspected of ordering the attack in Tehran rather than in Buenos Aires, in an attempt to impede the investigation. For this, Kirchner faces a charge of treason. The crime of treason is punishable by 10 to 25 years in prison in Argentina.
However, as Kirchner is currently a senator, the Argentine Congress will have to vote to strip her of her parliamentary immunity before she can be taken into custody. In order for the vote to go through, a two-thirds majority is needed. Such a vote has not yet been scheduled.
Bonadio's order also ordered the arrest of two of Kirchner's allies: Carlos Zanni, a legal advisor to the former president, and Luis D'Elia, leader of a political organization that was allied with Kirchner's government. Additionally, Bonadio also ordered the house arrest of Hector Timerman, Kirchner's former Foreign Minister. All three have been taken into custody.
The investigation into the bombing was reopened by Bonadio after special prosecutor Alberto Nisman, a prosecutor who publicly claimed that Kirchner conducted negotiations with Iran in secret to cover up the involvement of Iranian officials in the bombing, was found dead in January 2015, just five days after making the accusations and hours before he was scheduled to testify before Congress on his findings. Nisman was found in his Buenos Aries apartment with a .22 caliber pistol and a bullet casing next to his body. Although the preliminary investigation ruled the death a suicide, a later Argentine border police report stated that Nisman was attacked by two individuals who drugged him before killing him and staging the scene to make it appear as though he had killed himself.
Kirchner has responded to the order by calling it an outrageous judicial overreach.
Kirchner has faced numerous legal troubles since leaving office. In March, Bonadio ordered Kirchner to stand trial in a multi-billion dollar fraud case. Kirchner was indicted in December 2016 on allegations of corruption, in connection with the use of funds meant for public works. In February 2015, a judge dismissed the original criminal allegations against Kirchner for the 1994 bombing of the Jewish center.
From Jurist, Dec. 8. Used with permission.