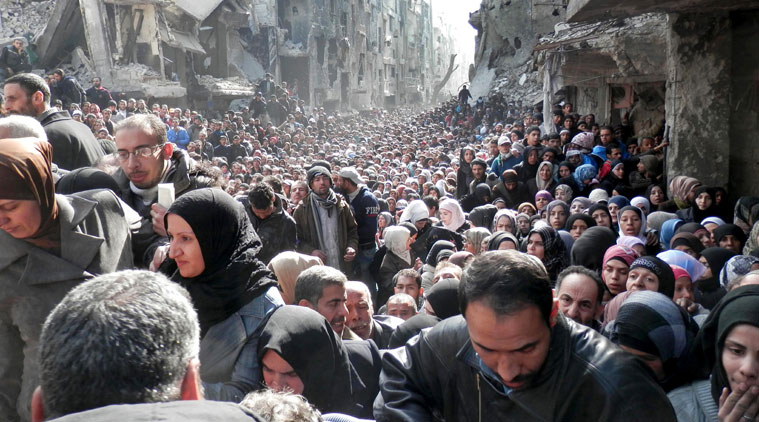 The Trump administration is to announce a suspension of funding to the United Nations Relief and Work Agency for Palestinian refugees (UNRWA)—and rejection of the right of return for Palestinian refugees. According to Hebrew-language news outlets, the US administration is expected to announce its new policy early September, recognizing the existence of only half a million Palestinian refugees, out of the total of 5.3 million estimated by UNRWA. The US administration intends to form a plan that rejects the United Nations designation under which millions of descendants of the original refugees are also considered refugees. Sources reported that the administration's new policy would "essentially cancel the right of return."
Israeli MK Israel Katz commended on the reports, saying "This measure joins the historic decision to transfer the US embassy to Jerusalem and as such annuls two UN resolutions."
The right of return is one of the core issues in the Israeli-Palestinian conflict. Palestinians claim that about 5.3 million Palestinians, including tens of thousands of refugees who fled in the1948 and 1967 wars, and their descendants, have a right of return to their homes. Israel rejects the Palestinian demand, fearing that Palestinians would destroy Israel's "Jewish-majority" state after the arrival of millions of non-Jewish individuals. Currently, Israel's population is nearly nine million, three-quarters of whom are Jewish citizens.
Following the establishment of the state of Israel in 1948, the UN created UNWRA to help resettle nearly 600,000 Palestinians displaced in the war. UNRWA says that there are today 5.3 million Palestinian refugees, including descendants of the original refugees who fled or were expelled from their homes after in war of 1948 war, as well as the 1967 Six Day war.
From Ma'an News Agency, Aug. 27
The United States in June froze aid to the Palestinian Authority under terms of the Taylor Force Act, which also calls for cutting US financial support to UNRWA from $350 million to $60 million. UNRWA currently faces a budget deficit of $270 million, which could force the agency to suspend its activities by the end of September. Japan and India have come forward with donations to try to close the deficit and allow the agency to continue its work, but thus far they only come to $6.30 million. (Ma'an, PTI)
Photo of war-torn Yarmouk refugee camp in Syria via PTI