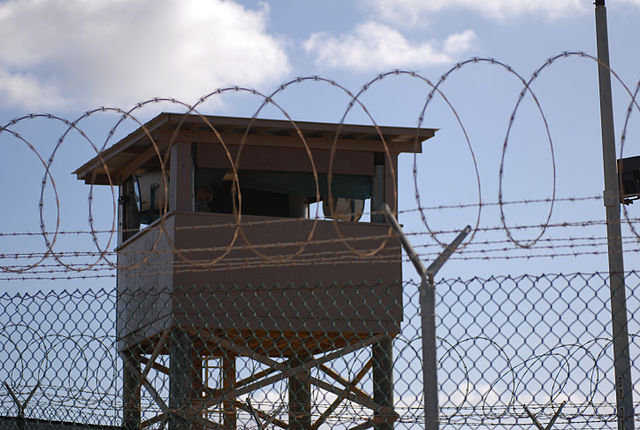 A group of United Nations experts have condemned the US Guantánamo Bay detention facility in Cuba, calling it a site of "unparalleled notoriety." The statement came on the eve of Jan. 11, which marks the twentieth anniversary of the arrival of the first terrorism suspects at Guantánamo. The independent experts, appointed by the UN Human Rights Council, said: "Twenty years of practicing arbitrary detention without trial [and] accompanied by torture or ill treatment is simply unacceptable for any government, particularly a government which has a stated claim to protecting human rights."
In the 20 years the detention center has been operating, a total of 780 prisoners have been held there, with 39 detainees remaining today. Of those, only nine have been charged or convicted.
The experts described the facility as a site of the systematic use of torture, and of cruel, inhuman, or degrading treatment of the prisoners detained there. They also said the prison is a symbol of the lack of accountability for "state-sponsored torture." They expressed concern for the aging and ill prisoners, many of whom lack adequate medical assistance or rehabilitation for the torture they suffered. The experts called on the US to close the site and return the detainees home, or to safe third countries.
They also expressed concern that military commissions were continuing with pre-trial proceedings on motions to suppress the evidence of torture. They said there is a need for openness in the trials and called for transparency and fairness. They specifically highlighted "the failures of the United States judicial system to play a meaningful role in protecting human rights…and enabling a legal black hole to thrive in Guantanamo with their apparent approval and support."
On Jan. 9, the Watson Institute for International and Public Affairs at Brown University released a paper on the costs of US detentions and interrogations since 9-11. It noted that no US official has been held accountable for the creation or authorization of the detention programs. It called for bold action from President Biden, starting with the closing of the facility at Guantánamo Bay. It also said the president should authorize the attorney general to appoint a special prosecutor to hold the authors of the program to account, and recommends an official apology and remedies to the victims.
From Jurist, Jan. 10. Used with permission.
Photo via Jurist