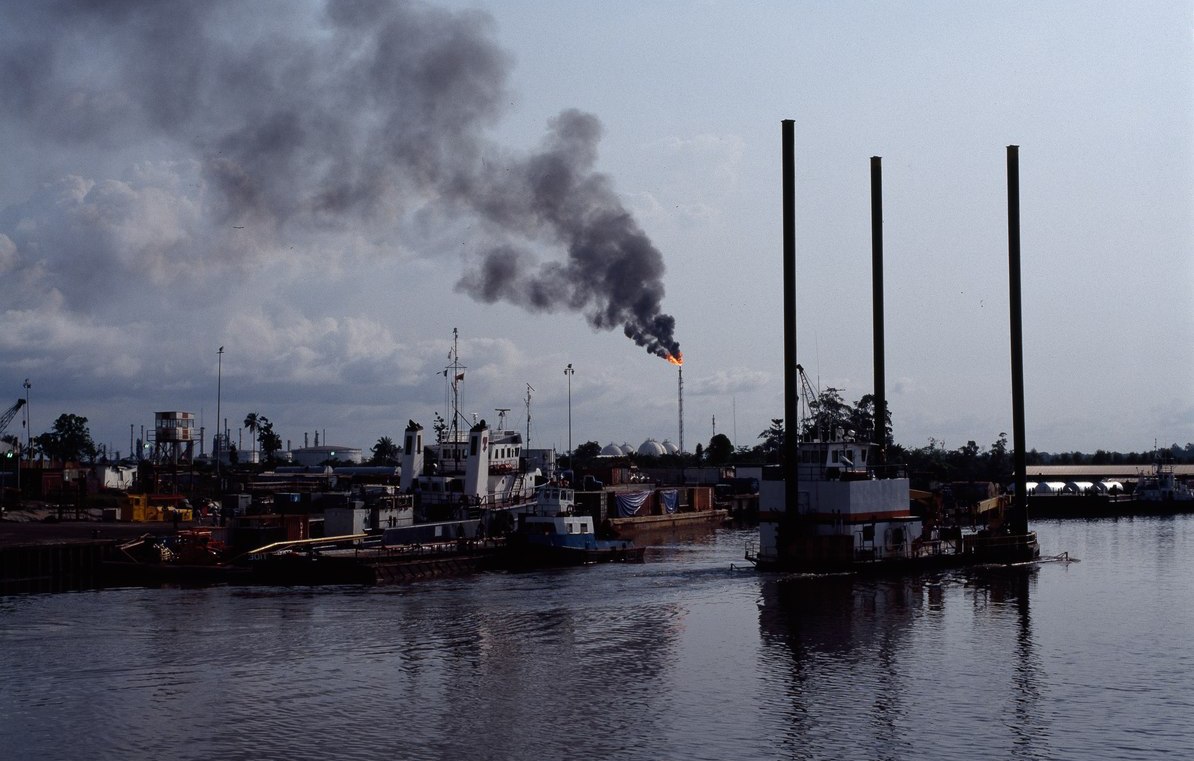 The Supreme Court of the United Kingdom on Feb. 12 allowed a case filed by 42,335 Nigerian claimants against Shell Oil and a Nigerian subsidiary to proceed in the UK courts. The claimants first sued Shell and its subsidiary in 2015 over leaks from pipelines in the Niger Delta that resulted in the destruction of farmland, the death of fish stocks, and poisoned drinking water. They argued that the oil spills occurred due to the negligence of the subsidiary company responsible for operating the pipelines. They charged that Shell's parent company owed them a "common law duty of care," since it exercised significant control over the operations of the Nigerian subsidiary.
In 2017, the High Court of England & Wales ruled that although the courts had jurisdiction to try the matter against the parent company registered in the UK, it was "not reasonably arguable that there is any duty of care" for the parent company. This decision was subsequently appealed and heard by the Court of Appeal for England and Wales.
In 2018, the Court of Appeal dismissed the claimant's case, ruling that there was "no arguable case" that the parent company owed the claimants a common law duty of care. This decision was appealed to the UK Supreme Court. The International Commission of Jurists(ICJ) and the Corporate Responsibility (CORE) Coalition intervened and submitted a legal brief setting out the applicability of comparative law and standards in cases of environmental protection and human rights violations concerning companies' responsibilities in such situations. CORE and the ICJ had previously filed a similar legal brief in a case brought by Zambian communities against the mining giant Vedanta (Lungowe v. Vedanta Resources PLC), in which the court ruled that "companies can be held to account for public commitments regarding their subsidiaries' operating standards."
The Supreme Court allowed the Nigerian claimants to proceed against Shell's parent company and the Nigerian subsidiary, reversing earlier High Court and Court of Appeal decisions, and reaffirmed the precedent established in the Vedanta judgment.
From Jurist, Feb. 14. Used wth permission.
Note: Tribal leaders in Nigeria's Ogoniland region also brought suit against Shell in the US courts in 2011; a settlement in this case was reached in 2015. A related case has also been brought against Shell in the Netherlands, where the UK-registered Anglo-Dutch company is headquartered. This January, a Dutch appeals court ordered Shell to pay restitution to residents of two Nigerian villages. (AP)
Vedanta has been involved in similar controversies in India.
Shell Oil is also facing litigation in multiple jurisdictions over its role in climate change.
See also our feature, Nigeria: Towards a Post-Petroleum Future.