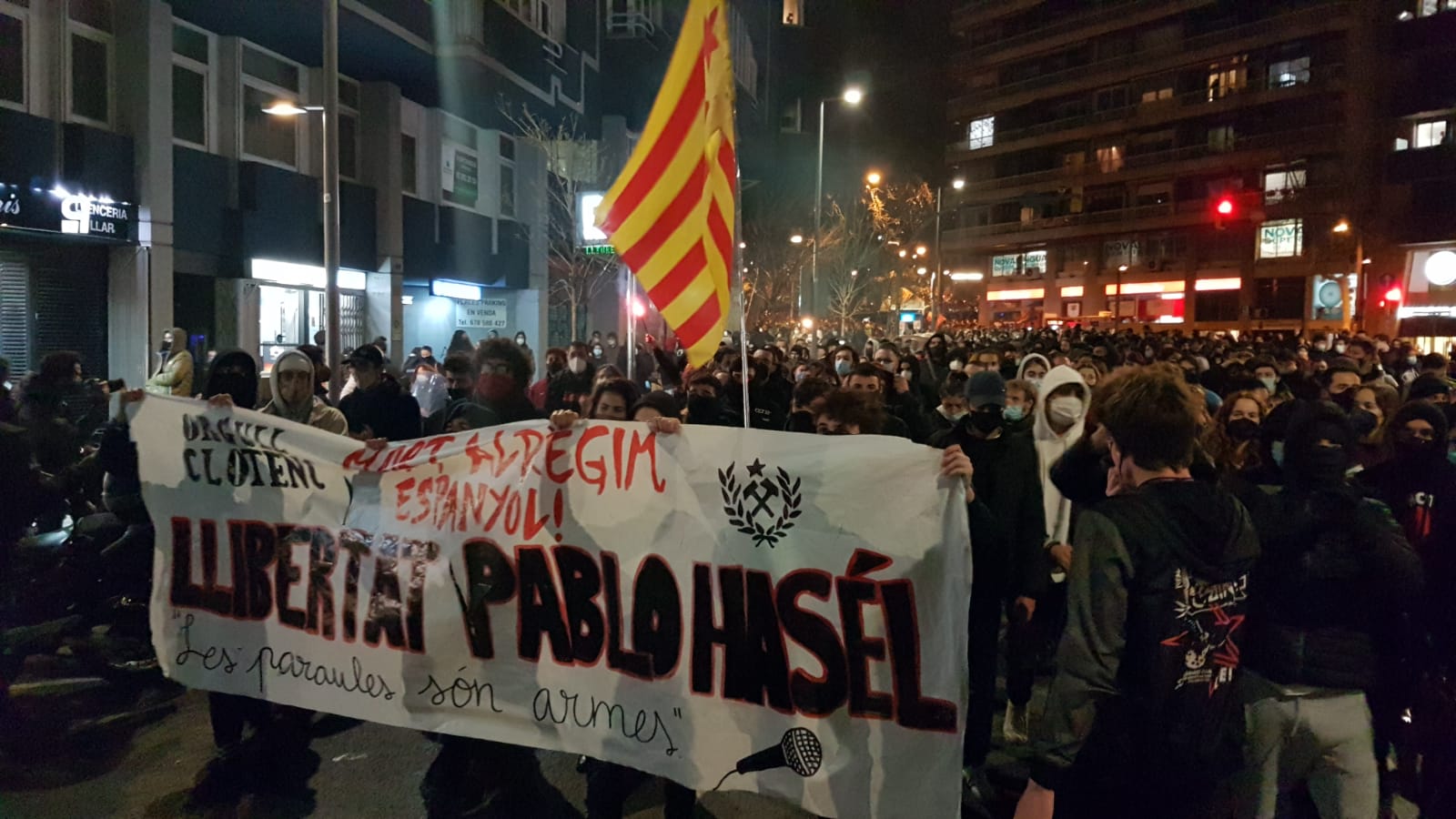 The arrest of Catalan rapper Pablo Hasél on charges of glorifying terrorism and insulting the monarchy has sparked angry protests in Barcelona, Madrid, Valencia and other Spanish cities. Facing charges in relation to his tweets and song lyrics, Hasél barricaded himself alongside supporters inside Catalonia's University of Lleida on Feb. 16. His supporters sprayed fire-extinguishers at troops when the building was raided later that day by the Catalan police force, the Mossos d'Esquadra. As he was led away, supporters shouted, "They will never silence us; death to the fascist state!" Hasél was turned over to Spanish authorities to begin serving a nine-month term. Angry protests immediately broke out, with several demonstrators arrested that night. Protests have continued throughout the week.
Hasél was convicted in 2018 over Twitter messages and song lyrics that allegedly praised terrorism and insulted the Spanish monarchy. Under Spanish law, prison sentences can be imposed for such charges. However, the use of such sentences is criticized by human rights organizations such as Amnesty International, which in a 2018 report found that the country's counter-terrorism laws give rise to a chilling effect on freedom of expression.
Last May, Spain's supreme court, Tribunal Supremo, reduced Hasél's prison sentence from two years to nine months. Amnesty International criticized the conviction, with Esteban Beltrán, director of Amnesty International Spain, calling it, "an excessive and disproportionate restriction on his freedom of expression." Last week, hundreds of Spanish public figures, including film director Pedro Almodóvar, signed a petition against the conviction.
In response to the conviction, the Spanish government recently announced that it will look into reforming the country's free speech laws.
Adapted from Jurist, Feb. 19. Used with permission.
Note: The charges against Hasél appear to be related to his support of protest movements in Spain. Fellow Spanish rapper Valtònyc, who fled to Belgium in 2018 after being convicted of similar offenses, told reporters he felt "shame" and "anger at seeing a colleague treated like this for doing what artists do, which is to provoke." (BBC News)
Photo: Wikimedia Commons