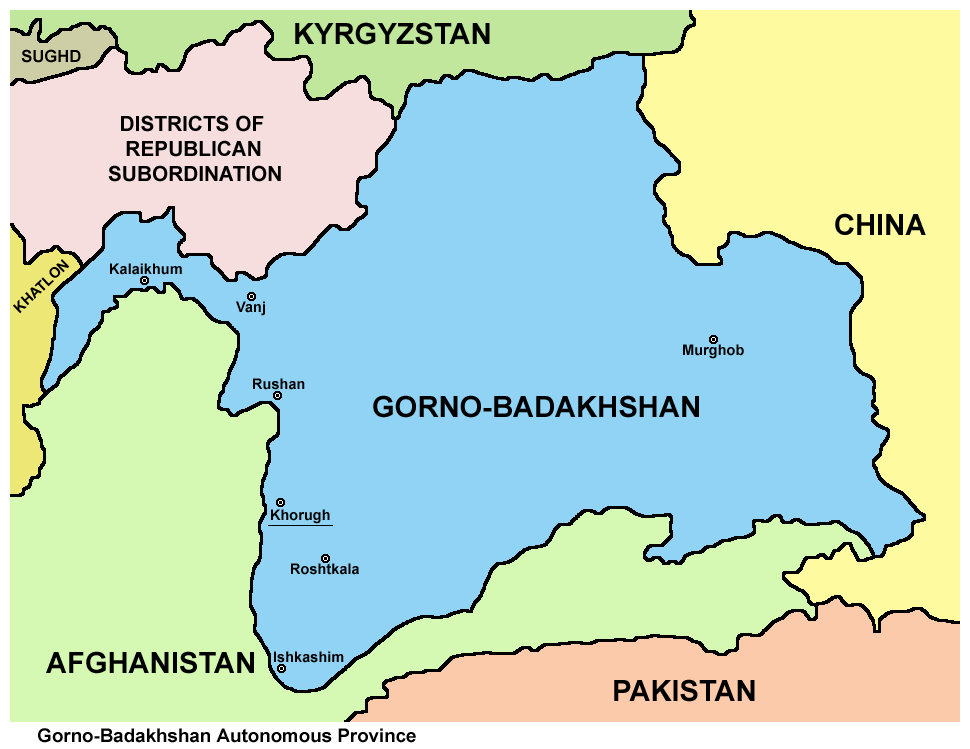 Human Rights Watch (HRW) on Feb. 7 urged Tajikistan's authorities to restore internet connectivity in Gorno-Badakhshan Autonomous Region (GBAO, by its Russian acronym), and called on the national government to ensure due process for a political activist from the region whose whereabouts remain unknown weeks after he was detained.
The trouble in the GBAO began in late November, when the shooting of a local man during an arrest sparked protests in the regional capital, Khorog. The man, Gulbiddin Ziyobekov, was wanted in connection with an alleged assault on a public official in early 2020. A spontaneous rally of several thousand people protesting Ziyobekov's killing spilled into violence as government forces used live fire to disperse the crowd, fatally wounding two people. Net access was cut off in Khorog immediately, and the blackout was later extended to the rest of the region.
Protests calmed several days later, after local authorities vowed to undertake an investigation into the shooting of Ziyobekov, as well as the deaths of the two protesters. The government also pledged that it would not prosecute arrested protesters, and would restore internet connectivity—but two months on, it has not done so. Internet connectivity in Khorog is currently only available to employees on the premises of some government institutions, including the police, and the banks.
The shutdown comes amid growing political uncertainty in the region, home to the Pamiris, an ethnically distinct minority in Tajikistan.
A Pamiri activist named Amriddin Alovatshoev was detained in Russia on Jan. 11 for organizing a protest outside of the Tajik embassy in Moscow. He was apparently sent back to Tajikistan, where was held incommunicado at an undisclosed location. His family has not heard from him since the day of his detention, according to HRW. It was only on Feb. 2 that Tajikistan's Prosecutor General said that Alovatshoev is in pretrial detention facing unspecified criminal charges. Said HRW: "Concealing information about Alovatshoev's detention makes his deprivation of liberty for three weeks an enforced disappearance a very serious violation of international law, prohibited in all circumstances."
Taijik authorities have also arrested three "informal leaders" of GBAO this month, who are charged with "inciting ethnic hatred" and other crimes.
The GBAO, established by Soviet authorities as an autonomous oblast in 1925, was de facto independent during Tajikistan's five-year civil war in the 1990s. The Pamiris are followers of the Ismaili Shi'a sect, which makes them a religious as well as ethnic minority in Sunni-dominated Tajikistan. The GBAO is also adjacent to the conflicted and strategic Badakhshan province of Afghanistan, and the Russian-led Collective Security Treaty Organization (CSTO) in October carried out military maneuvers in the region. (Jurist, HRW, RFE/RL)
Map: Wikipedia