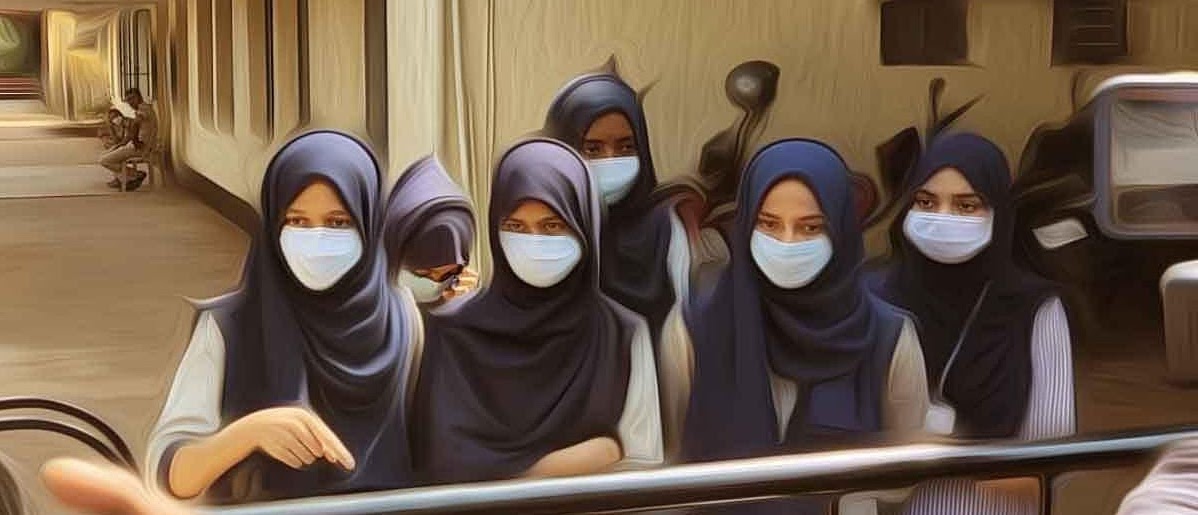 Protests for and against the right of young women to wear the hijab in classrooms have swept across the Indian state of Karnataka, with incidents of stone-pelting and "lathicharge" (police baton-charge). The dispute began Jan. 1, when hijab-wearing Muslim students were denied entry at PU College in Udupi. Protests erupted this week at Udupi's Mahatma Gandhi Memorial College, where students organized by the right-wing Hindu Jagarana Vedike (youth arm of the Rashtriya Swayamsevak Sangh, or RSS) demanded that school authorities either allow them to wear saffron shawls or call upon Muslim students remove their headscarves. The college acceded to the latter demand. In other schools, students wearing the hijab were made to sit in separate classrooms.
Muslim students challenged this before the Karnataka High Court as a violation of their religious freedom. The court turned down their request for interim orders while the matter is pending. The Chief Minister of Karnataka, Basavaraj S. Bommai of the Bhartiya Janata Party (BJP), on Feb. 9 ordered closure of all schools and colleges for the next three days.
The National Federation of Indian Women (NFIW) condemned the exclusion of the Muslim students, saying: "It is deplorable that instead of upholding the constitutional values and fundamental rights, the administration of these institutions have become willing participants in an agenda set by Brahminical forces." (Jurist, NDTV, Deccan Herald, The Tribune, Chandigarh, News18, Delhi, Counterview, Indian Express)
See our last report on the politics of the hijab.
Image: Counterview