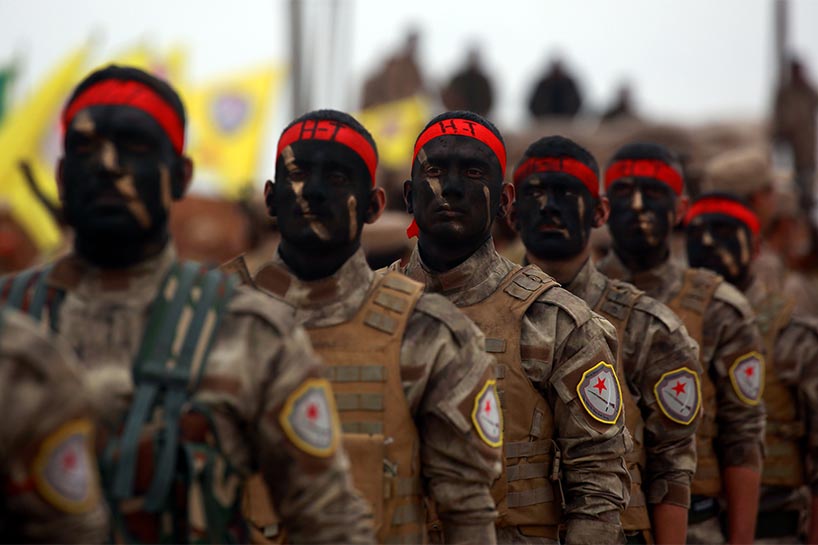 The final defeat of ISIS in Syria's northeast has left many Arab-majority areas of the region under occupation by the Kurdish-led Syrian Democratic Forces (SDF)—a situation obviously fraught with political risks. Over the past weeks, protests have mounted in Arab villages across Deir ez-Zor province against the SDF, with residents demanding better services, employment and a greater role in decision-making. On May 9, SDF fighters apparently opened fire on protesters in the village of Shheil, killing one person. This first fatality of the protest wave was reported by Associated Press, citing the DeirEzzor24 activist collective. The protest came after an overnight raid in the village, in which SDF fighters killed six people.
Despite reports that the SDF is seeking a tactical alliance with Assad, the regime's SANAnews agency reported the overnight raid as a "massacre." SANA cited local sources saying that SDF forces besieged the district of al-Katef in the village for more than two hours, before storming the neighborhood with "heavy and random shooting, claiming the lives of six civilians, injuring others and arresting a number of the locals."
The fact that the SDF are backed by the US, and fears of imperialist designs on the region's oil, have also apparently fueled the protests. Al Jazeera reports that in the town of Greinej, near oil-fields now in the hands of the SDF, protesters chanted "No to the theft of our oil."
The SDF have pledged to turn control of areas taken from ISIS over to civilian control, but this process has been hindered by political conflct. Raqqa, the former ISIS capital, is now contested by rival councils—one put in place by the SDF, and one made up of civil resistanceactivists who were in control of the city before ISIS took over there.
The new conflict is all the more worrisome given past claims of "ethnic cleansing" of Arabs by the SDF's constituent Kurdish miltia forces. An Arab-Kurdish ethnic war in northern Syria looms nearer following this escalation.
Image via Rudaw