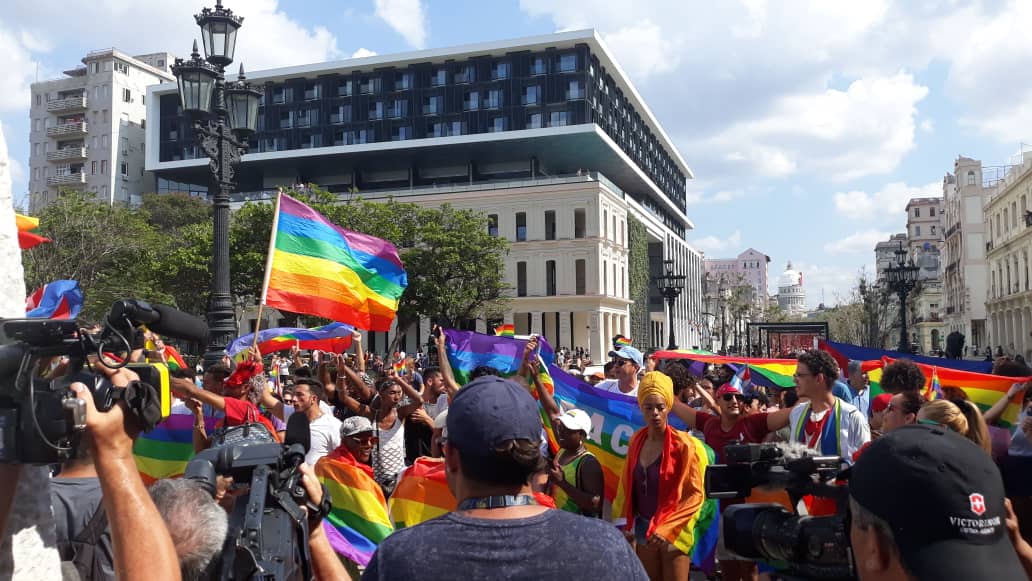 Activists in Havana held Cuba's first independent gay pride march May 11, after authorities cancelled the officially sanctioned event. The march assembled in Old Havana'a Parque Central, where the official event had been scheduled to start. Accompanied by a large escort of riot police and State Security agents, including some with dogs, the activists headed down the Paseo del Prado, waving rainbow flag. Upon arrival at the Malecón, Havana's seaside promenade, plainclothes agents moved in on the march, arresting at least six.
The state-run National Center for Sex Education (CENESEX), which has pioneered advances in LGBT rights in recent years, announced five days before the event that it would not hold its 12th annual "conga." CENESEX, headed by Mariela Castro, daughter of Communist Party leader Raul Castro, cited international tensions in cancelling the parade—a possible reference to increased pressure on Cuba by the Trump administration.
The controversy comes at a critical moment, as Cuba is embarking on a debate over legalization of same-sex marriage. Pressure from evangelist churches resulted in such a provision being dropped from Cuba's recrntly adopted new constitution that would have opened the door to gay marriage. Instead, the issue is to be decided by referendum sometime over the the next two years.
Some activists saw appeasement of Cuba's religious right behind the cancellation of the march. "One of the most likely reasons is perhaps that they are once more ceding to pressure from religious fundamentalism that has shown itself to be quite active recently," said activist Isbel Diaz Torres. (CubaNet, Reuters, Local10, Coral Gables)