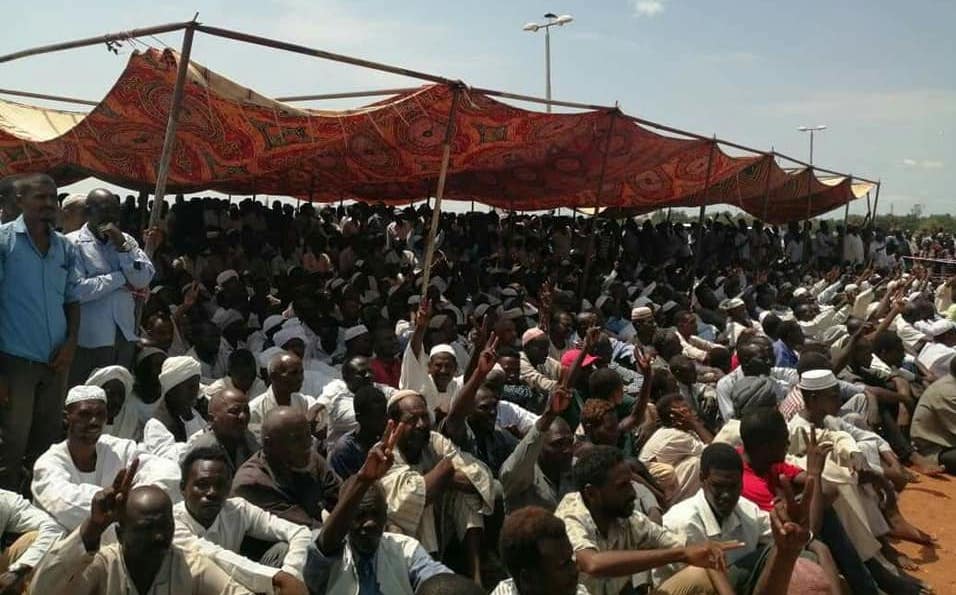 Over a thousand workers at Kenana Sugar Company in Sudan are starting their second month on strike to demand basic trade union rights, increased wages to offset the spiralling cost of living, the removal of figures associated with the old regime from company management, and the reinstatement of 34 workers sacked for taking part in the uprising against dictator Omar el-Bashir last year. Other demands raised by the strikers include renovating the workers' canteen, improvements to health services in the company town, and investment in education for workers' children.
According to Sudan Labour Bulletin, an independent monthly publication based in Sudan documenting workers' struggles, the strike is now the longest in Sudan's history as an independent republic—and the longest ever since a railway workers strike in 1948.
Sudan Labour Bulletin states that an "Empowerment Removal Committee" has been formed by the government "with the declared goal of dismantling al-Bashir's regime, but in effect has been seizing what al-Bashir and his cronies owned and further consolidating the monopolies of the junta that rose to power after ousting the former military dictator."
Kenana Sugar is one of the largest producers of white sugar in Africa. The company employs around 6,000 people and processes 400,000 tons of sugar a year, alongside 65 million liters of ethanol and 80,000 tons of animal fodder. The company has major export markets in the Middle East and further afield, and counts the government of Saudi Arabia and Public Investment Authority of Kuwait as well as the government of Sudan among its major investors.
"The significance of the Kenana Sugar factory workers' strike lies in the fact that it mirrors the struggle of the Sudanese people at large in their fight against multinational capital for self-determination," Sudan Labour Bulletin told the Middle East & North Africa Solidarity Network. "It also demonstrates how the government colludes with its Gulf allies/patrons in oppressing and exploiting the population."
Sudanese activists say that solidarity is urgently needed, warning that "the government may be contemplating the option of breaking up the workers' strike by the force of arms."
Condensed from MENA Solidarity Network, Sept. 22
Photo via MENA Solidarity Network