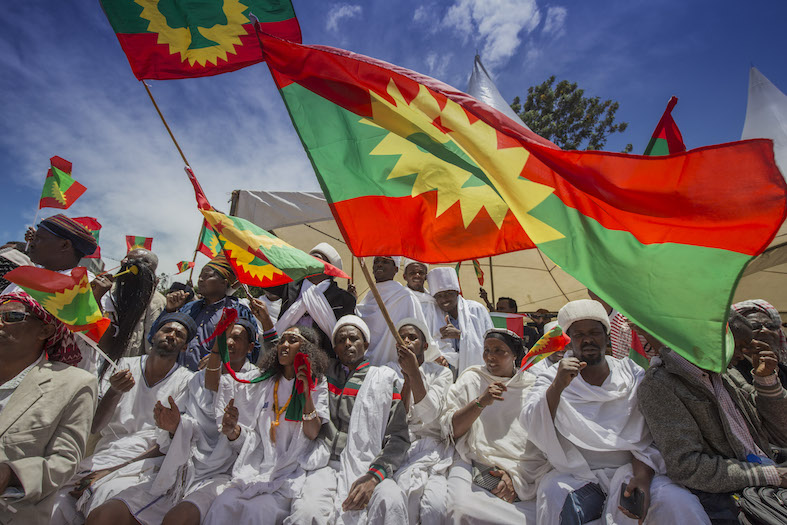 Ethiopia's attorney general filed charges on Sept. 19 against 24 activists for alleged terrorism and incitement to violence. Jawar Mohammed and Bekele Gerba, two leading opposition politicians of the Oromo Federalist Congress, were among those charged. Despite being the largest ethnic group in Ethiopia, the Oromo have historically faced political and economic marginalization. Jawar and Gerba actively oppose the Ethiopian government and have called for the federal state to give "self-rule" to Oromos and other ethnic groups in regions where those groups constitute the majority of the population.
The charges arise from events that occurred after the death of Hachalu Hundessa in June. Hundessa, a popular Oromo singer and activist, was murdered, though the precise motivation remains unknown. Following Hundessa's death, inter-ethnic violence erupted, resulting in the deaths of up to 239 people.
This unrest led to mass arrests of more than 9,000 people. Ethiopia's attorney general charged the 24 suspects with "trying to incite ethnic and religious based conflict to cause citizens to turn on their fellow citizens," among other crimes, in the wake of Hundessa's death.
The mass arrests and the charges against Jawar and Bekele have ignited criticism of Ethiopia's prime minister, Abiy Ahmed. Some believe Abiy is using the unrest to silence opponents of the Ethiopian government.
The group of 24 charged individuals are scheduled to appear in court this week.
From Jurist, Sept. 21. Used with permission.
Photo: Petterik Wiggers via Ethiopia Insight