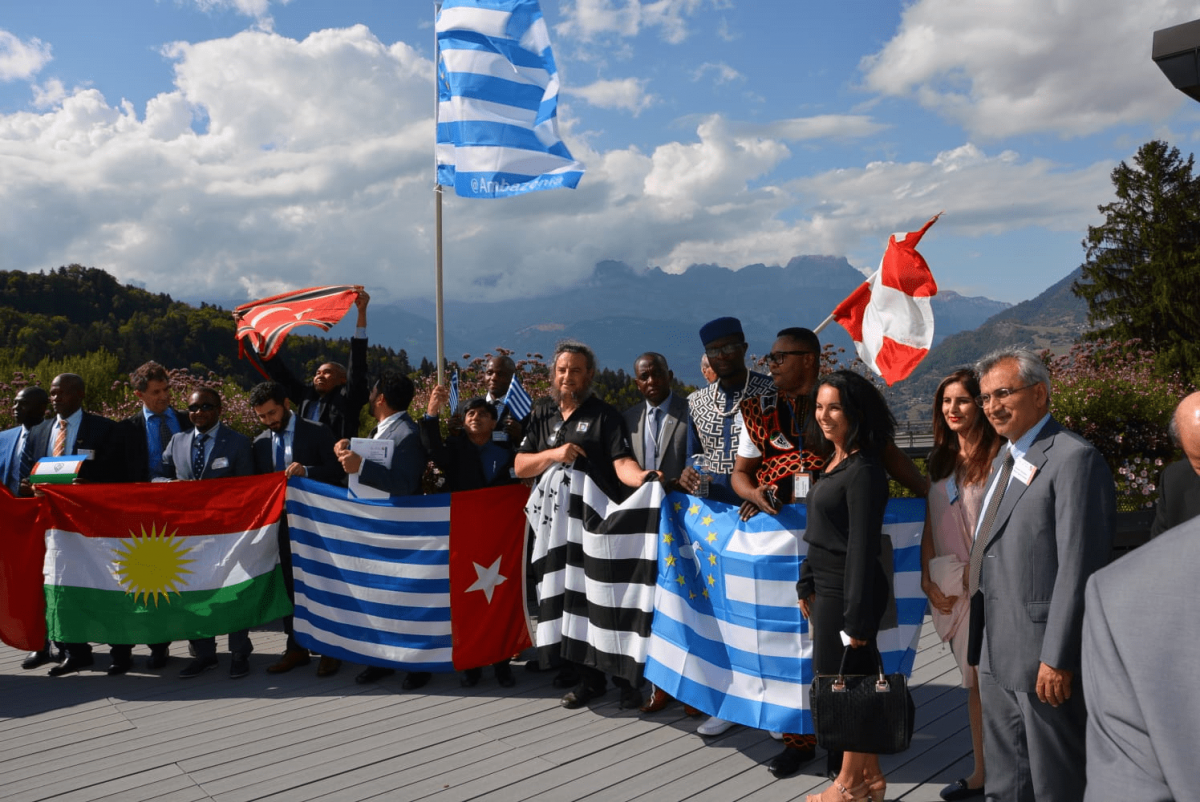 In Episode 27 of the CounterVortex podcast, Bill Weinberg interviews Eben Egbe and Amy Dalton of the Global Initiative to end the Cameroons Colonial Conflict (Gi3C), who discuss the independence struggle in Ambazonia—a territory that was illegally annexed by Cameroon following the end of colonial rule in 1960. The past year has seen a terrible increase in state terror in Ambazonia from the French-backed neo-colonial Cameroon authorities, with protesters fired upon by helicopter gunships, and finally villages burned by military forces, sending the residents fleeing into the bush. Some 400,000 people have been internally displaced, with a further 20,000 having crossed the border into Nigeria as refugees. Cameroon also receives military aid from the US, ostensibly for the fight against Boko Haram in the north of the country—but this same military is now being unleashed against the civilian populace in the unrelated conflict in Ambazonia in the south. The Gi3C has issued an urgent call for the UN Human Rights Council, which convenes for its 40th annual meeting this week in Geneva, to send a fact-finding delegation to the region. Listen on SoundCloud, and support our podcast via Patreon.
Music: Ekongha Ya, traditional wedding song in Bayang language, by Etando Moh Manyu
Production by Chris Rywalt
We ask listeners to donate just $1 per episode via Patreon. A total of $30 per episode would cover our costs for engineering and producing. We are currently up to $19.
Photo: Ambazonia representatives with flag, far right, at France meeting of the Unrepresented Nations and Peoples Organization, via Bareta News