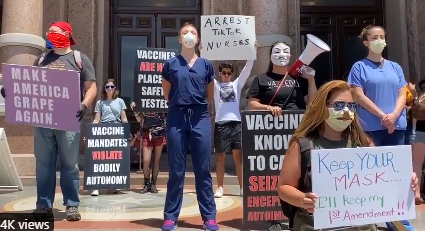 In Episode 51 of the CounterVortex podcast, Bill Weinberg rants against the dangerous, irresponsible and politically weaponized claims being avidly propagated about COVID-19. In addition to paving the way for Facebook and other platforms being given greater power to censor content, these claims serve to delegitimize any critique of actual abuses of power by the medical establishment, government and corporations. Worse, claims originating from social-media trolls and the yellow press are being weaponized by the US State Department and Chinese Foreign Ministry as propaganda in their New Cold War. Whether the virus originated in a Chinese government lab in Wuhan or the US government lab at Fort Detrick is probably unknowable, and of limited relevance to the dilemma of how to resist the fast-consolidating biological police state. Listen on SoundCloud.
Please support our podcast via Patreon.
Production by Chris Rywalt and Steph Rywalt
We ask listeners to donate just $1 per episode via Patreon. A total of $30 per episode would cover our costs for engineering and producing. We are currently up to $25.
Photo via Twitter