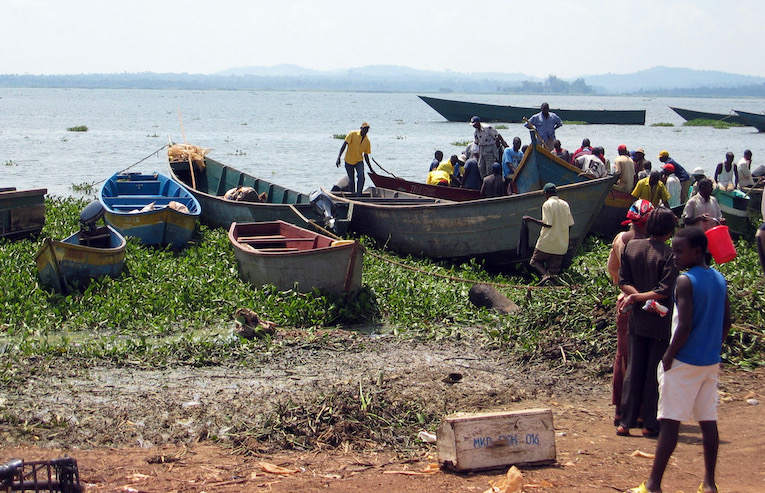 More than 260 organizations issued an open letter to banks and financial institutions involved in the construction of the East African Crude Oil Pipeline (EACOP), which would carry oil from fields in western Uganda to a port on the northern coast of Tanzania. The human rights and environmental organizations say the line's construction poses "unacceptable" risks to communities in the immediate 1,445-kilometer (898-mile) path of the project and beyond. They are calling on banks not to fund the $3.5 billion project, and asking government leaders to shift funding away from infrastructure for fossil fuels to renewable energy.
The EACOP is a joint project of the French firm Total and the China National Offshore Oil Corporation (CNOOC). Opponents say more than 400 villages would be affected by the line. The report says that works out to some 14,000 households that could lose land on the pipeline's path, from Hoima in western Uganda to Tanga on Tanzania's coast. In fact, the report found that Total had blocked access to farmlands for 5,000 households as early as 2018, as crews prepared for construction—and those households have not yet been compensated for the lost income or food production.
The March 1 letter also notes that almost one-third of the pipeline's length would run through the Lake Victoria Basin. As Africa's largest lake, Lake Victoria provides livelihoods to 40 million people in the region and water for millions. Its fringes host wetlands critical to hydrological cycles, fish and wildlife. EACOP's opponents say that both the risk of spills and the construction itself could threaten this vital resource.
The authors of the report also estimate that the oil flowing through the pipeline would release 33 million metric tons of CO2 into the atmosphere, which is more that the annual emissions of Uganda and Tanzania put together.
"Banks have been made aware of the tremendous risks posed by this pipeline, and they have been made aware of the groundswell of opposition from communities and civil society locally and internationally," Ryan Brightwell, a researcher at the finance and sustainability NGO BankTrack, said in a statement. "Any bank that chooses to finance the EACOP in the face of this opposition will show itself to be among the most irresponsible in the industry."
Condensed from Mongabay, March 1
Photo: Wikimedia Commons via Mongabay