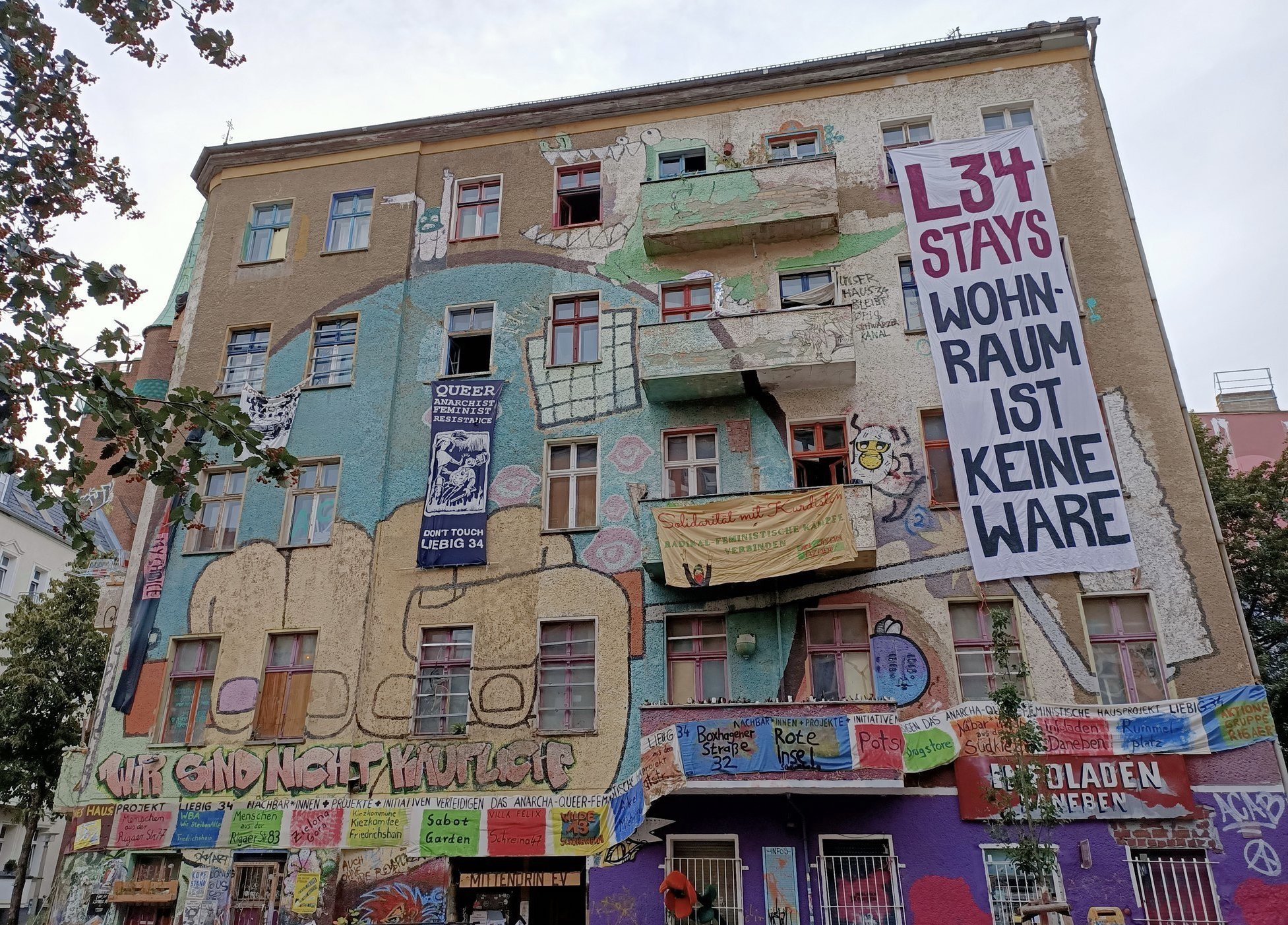 Hundreds of demonstrators confronted riot police in central Berlin the night of Oct. 9 to protest the eviction of one of the city's few remaining squats, a symbol of the German capital's once-thriving alternative scene. Hundreds of police were mobilized to remove residents of the Liebig34 squat in the hip and gentrifying Friedrichshain district of the former East Berlin. The eviction itself went off peacefully—but after dark, ranks of masked and black-clad protesters marched in a driving rain from the central Mitte shopping district with a banner: "Defend free spaces, remain on the offensive." Shop windows were smashed and cars set ablaze. Police charges were met with barrages of pelted bottles.
The famous squat was named for its address, Liebigstrasse 34. It was one of several abandoned buildings in the former East that were taken over by students, artists and activists after the fall of the Berlin Wall in 1989. At that time, the area was filled with derelict and abandoned apartment buildings. But as the area became fashionable, pre-communist owners or their heirs came forward to lay claim to their former properties. Some of the occupations were "legalized" as tenants under new owners, but many were evicted.
The mural-covered Liebig34 had housed an "anarchist-queer-feminist" collective since 1999, and became a legalized hausprojekt a decade later. But in 2018, the building's owner decided not to renew the lease, and sued the occupants when they refused to leave.
"They are becoming homeless," Moritz Heusinger, lawyer for the Liebig34 collective, told reporters. "It goes against human rights to throw people out onto the street in the middle of a pandemic when they cannot pay their rent." (The Local Germany, EuroNews, BBC News, Pink News, TAZ, Squat.net)
Photo via CrimethInc