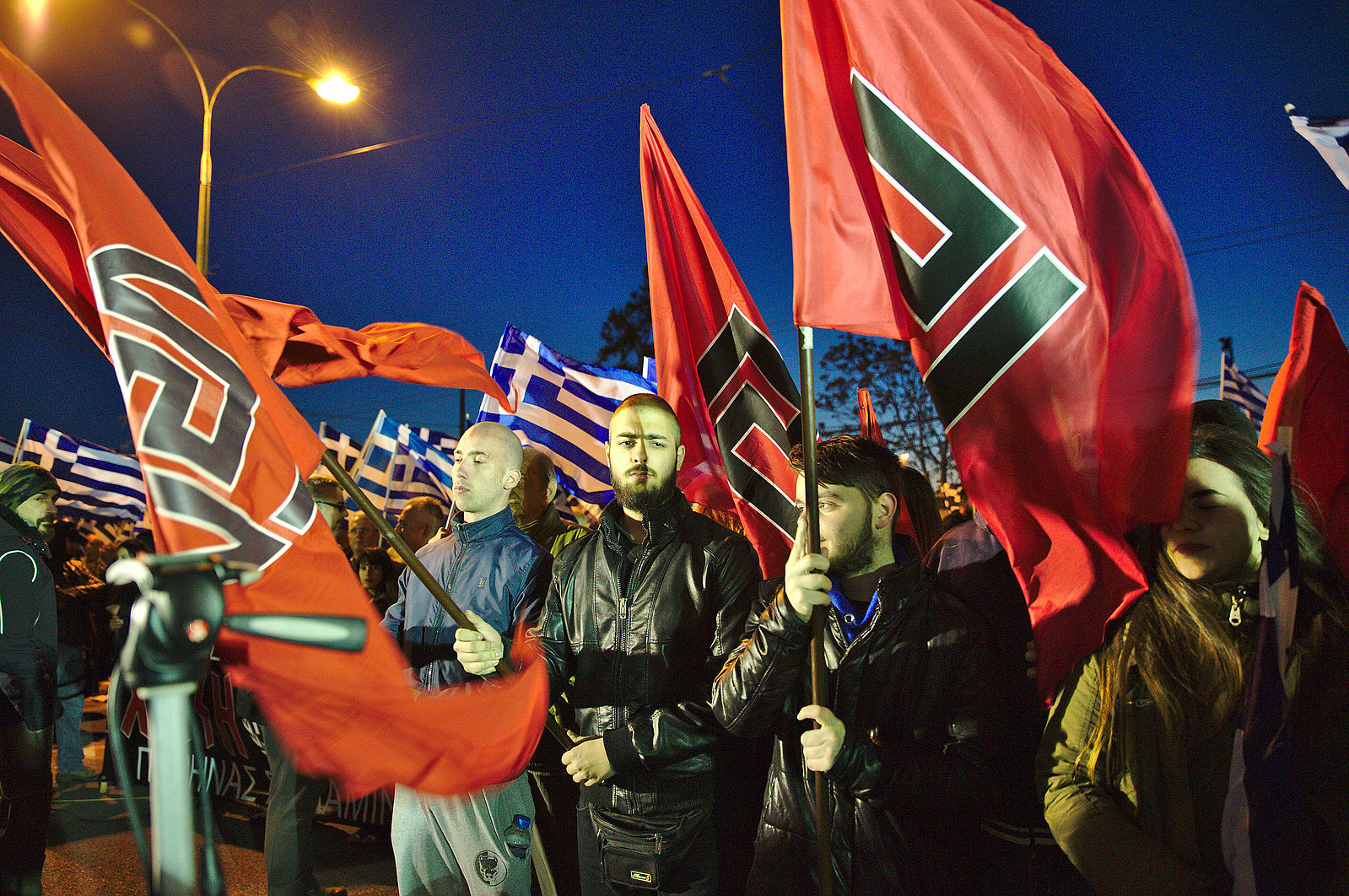 After a trial that lasted more than five years, a court in Greece on Oct. 7 ruled that the far-right Golden Dawn political party is a criminal organization. The party, founded in the 1980s by Nikos Michaloliakos, came to prominence in 2012 when it gained 21 seats in parliamentary elections. The party's politics are openly xenophobic and anti-Semitic, using the slogan "Blood, honor, Golden Dawn!"—adapted from the Hitler Youth slogan "Blood and honor." After the election, party members broke into the homes of Egyptian immigrant fishermen in the port of Perama, brutally beating them with clubs and iron rods. A year after the election, party members murdered Pavlos Fyssas, a Greek anti-fascist musician. In 2016, the party endorsed Donald Trump for US president, hailing him as a "true patriot" who will "not accept illegal immigrants in the USA."
The three-judge panel convicted 68 Golden Dawn members of a variety of crimes, including murder and attempted murder. Eleven of those convicted were present in the courtroom at the time. All seven members of the party's political council, including Michaloliakos, were convicted of directing a criminal organization, and 11 former members of parliament were found guilty of participating in a criminal organization. The leaders face up to fifteen years in prison. Giorgos Roupakias, who was found guilty of the murder of Fyssas, could receive a life sentence.
Greek President Katerina Sakellaropoulou welcomed the verdicts, saying in a statement, "Today's decision is a confirmation that democracy and its institutions are always capable of fending off any attempt to undermine them." Prime Minister Kyriakos Mitsotakis said, "As prime minister, I consciously refrain from commenting on court decisions. As a Greek citizen, however, I share the universal satisfaction for the recognition of its criminal character."
However, Nils Muižnieks, European director of Amnesty International, cautioned: "Golden Dawn's activities exposed a fissure that exists not just within Greek society but across Europe and beyond." He stated that he hoped the judgment would act as a deterrent against future racial violence and hate crimes.
From Jurist, Oct. 10. Used with permission.