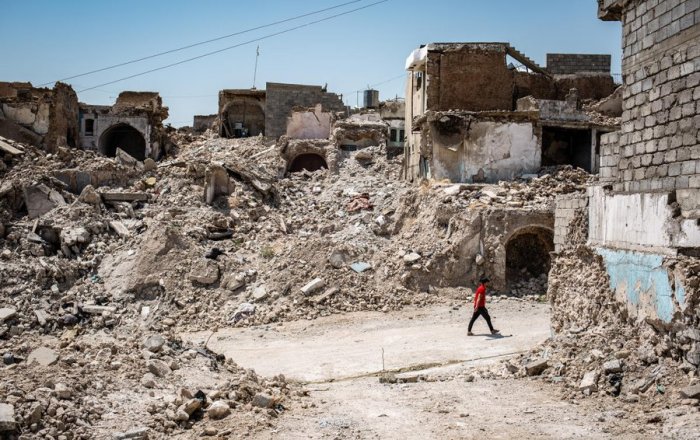 A suicide bomb killed at least 30 in Baghdad on July 19, exploding in a busy market as people prepared for the Muslim holiday of Eid al-Adha. The so-called Islamic State claimed responsibility for the blast. Nearly four years after the liberation of Mosul, remnants of the militant organization are regrouping to stage scattered attacks across the country. Violence is not the only legacy that IS, and the fight against it, left behind. In a new report from the Norwegian Refugee Council, Mosul residents offer sobering testimony on the challenge of trying to restart their lives despite a failure to rebuild much of the city's devastated homes, infrastructure, and economy. There are still around 1.2 million Iraqis displaced across the country, including 257,000 in Nineveh province, where Mosul sits. Aid groups warn that these people are being exposed to new risks, including from COVID-19, as Baghdad and the Kurdistan Regional Government move to close camps, leaving some with nowhere to go.
From The New Humanitarian, July 23
See our last post on the long aftermath of the liberation of Mosul.
Photo: Tom Peyre-Costa/NRC via ReliefWeb