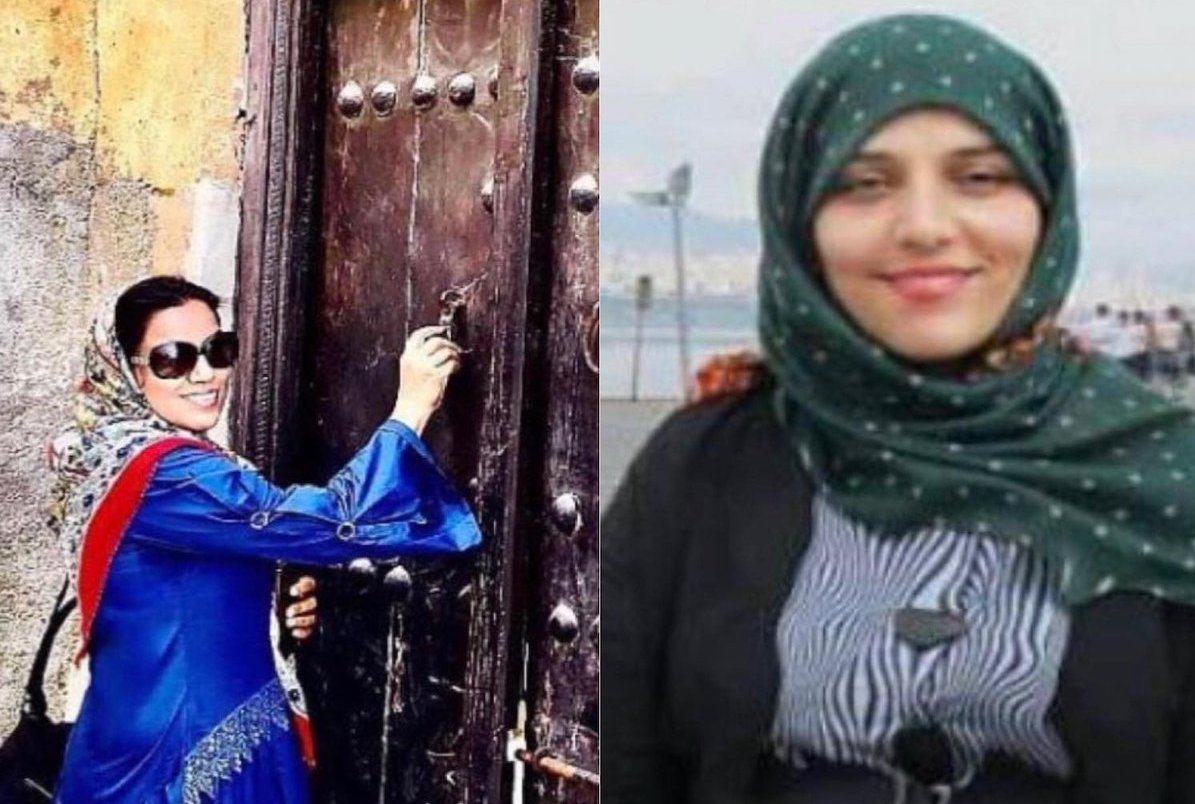 Rights advocates in Iran's Khuzestan province, homeland of the marginalized Ahwazi Arab people, report another wave of sweeps and incommunicado detention of local activists. Agents of the Islamic Revolutionary Guards Corps (IRGC) on Dec. 11 detained Zeinab Sawari, a teacher and prominent Ahwazi advocate for women's and children's rights. Sawari's younger siblings were also detained when they came to her defense during the raid on the family's home in Neysan district of Howeyzeh shahrestan (county). Agents simultaneously raided the nearby home of their aunt, Fatema Sawari. Zeinab Sawari had recently been involved in fundraising to help victims of the severe flooding that devastated the region both this year and in 2019. Both Zeinab and Fatema Sawari remain in detention at an undisclosed location.
Maryam Ameri, an activist in provincial capital Ahwaz, was twice detained by IRGC agents late last month. The first time on Nov. 26, she was released after a few hours of questioning. But two days later she was arrested again and held for several days. She later told her family that IRGC agents threatened her with being "left to rot" in solitary confinement if she refused to sign a document stating falsely that her friend and fellow activist, Fatema Tamimi, had been receiving support from "enemy states" overseas via anti-regime groups in exile. She was released after steadfastly refusing to sign.
Fatema Tamimi was herself arrested by IRGC agents Dec. 9—this time armed with assault rifles and wearing balaclavas to hide their faces. The agents also searched and ransacked her home in Ma'shour city, confiscating personal belongings including her phone, books, laptop, a voice recorder and DVDs. Her husband and two young children were held at gunpoint during the raid. She was taken away blindfolded and handcuffed, and her family  has not been able to obtain any information about her whereabouts since.
After the raid on Tamimi's home, Maryam Ameri was arrested yet a third time, and her whereabouts likewise remain unknown. Maryam and Fatema had worked on Ahwazi cultural programs together, cataloguing traditional folk songs and producing short documentaries about Ahwazi music, lore and history. On Dec. 11, Azhar Alboghbiesh, a young activist also involved in the project, was arrested in a raid on her home in Falahiyeh town, in which agents reportedly fired in the air to intimidate her family. (Dur Untash Studies Center)
Photo of Azhar Alboghbiesh and Maryam Ameri via Dur Untash Studies Center