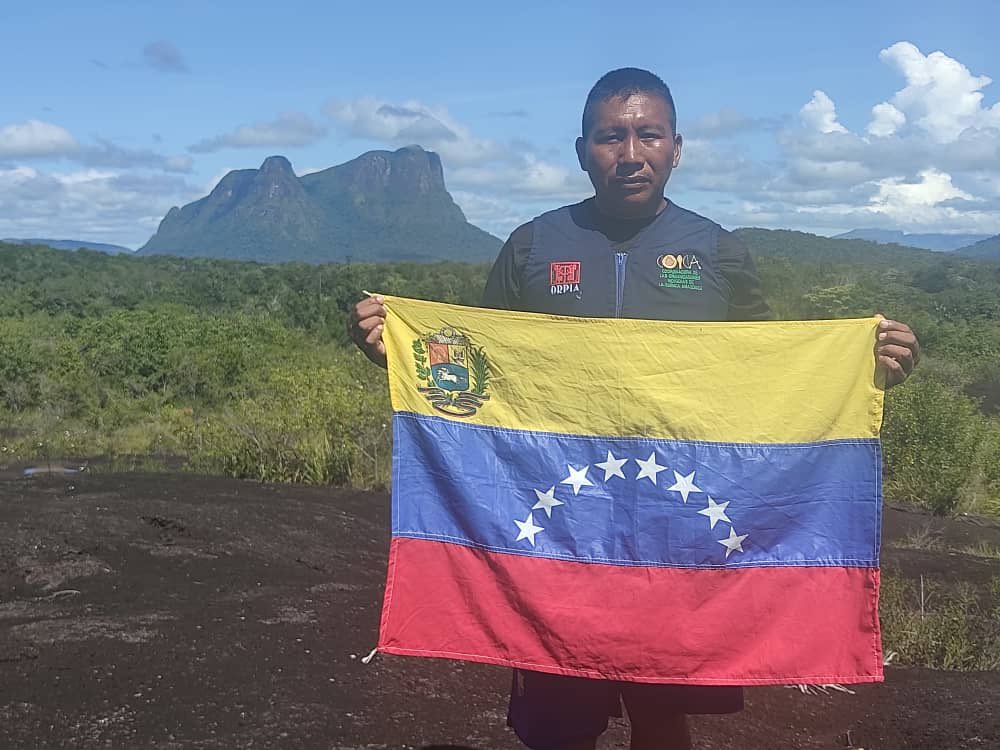 A Venezuelan indigenous leader who fought against incursions by Colombian armed groups and outlaw gold miners into the country's southern rainforest was shot dead on June 30 in the Escondido 3 sector of Puerto Ayacucho municipality, capital of Amazonas state. Virgilio Trujillo Arana, a member of the Uwottujja indigenous people, was the leading force in the creation of the Sipapo Territorial Guards in Autana municipality, Amazonas. The Territorial Guard patrols were launched with support from the Amazonas Indigenous Peoples' Regional Organization (ORPIA).
The legacy of Trujillo Arana is clearly contested. The madurista Orinoco Tribune emphasizes that the Sipapo Territorial Guards "accompanied the Bolivarian National Armed Force (FANB) in the latest military operations to expel Colombian paramilitary armed groups (TANCOL) from the Autana municipality." TANCOL is President Nicolás Maduro's official term  for Colombian paramilitary groups active in Venezuela—an acronym for "Colombian Terrorist Assassin Narco-traffickers."
Orinoco Tribune also decries: "Mainstream media and right-wing influencers tried to use the incident to attack the Orinoco Mining Arc (Arco Minero), a project developed by President Nicolás Maduro's administration precisely to control illegal mining in the region, the terrible environmental effects of illegal extractivist activities, and to improve the quality of life of local residents."
In contrast, a tweet from regional environmental group SOS Orinoco states that Trujillo Arana had struggled against the "blood gold" of the FARC and ELN—Colombian leftist guerilla groups that have evidently been given shelter in Venezuela by the Maduro government. The SOS Orinoco statement pointed to the "complicity of the regime of Nicolás Maduro."
Mining has been officially prohibited since 1989 in Amazonas state, which lies to the south of the Arco Minero.
Photo: SOS Orinoco