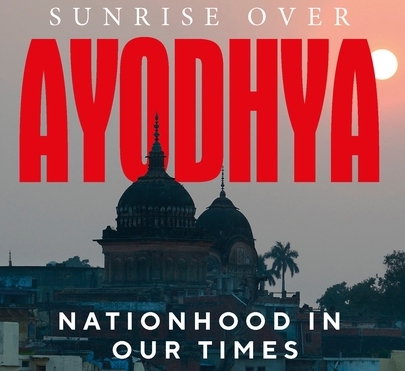 A criminal complaint was registered Nov. 12 against Indian politician and former union minister Salman Khurshid over statements made in his recent book Sunrise over Ayodhya: Nationhood in Our Times. The complaint was filed under Sections 153 and 295A of the Indian Penal Code, which protect "religious sentiments." The complaint, filed by lawyer Bharat Sharma at a Jaipur police station, alleges that Khurshid offended the religious sentiments of Hindus by comparing Hindutva (or Hindu nationalism) with the ideology of terror groups such as ISIS and Boko Haram.
Khurshid's book on the Ayodhya holy site dispute created an uproar upon its release last week. In chapter six, titled "Saffron Sky," he writes:
Sanatan dharma and classical Hinduism known to sages and saints was being pushed aside by a robust version of Hindutva, by all standards a political version similar to the jihadist Islam of groups like ISIS and Boko Haram of recent years.
Two Delhi lawyers have also filed a criminal complaint against Khurshid, accusing him of "legitimising the radical elements of ISIS by creating an artificial equivalence with Hindus," and promoting enmity between Hindus and Muslims in the country. The police will now be required to investigate this matter and determine whether to proceed with charges against Khurshid.
On his part, Khurshid has rebutted the allegations made in the complaint, saying that his book is meant to promote Hindu-Muslim unity and make readers understand that the recent Supreme Court judgment on the Ayodhya dispute is "a good verdict."
Hindutva groups have been calling for the banning of the book for "demonising the Hindu religion." Vishnu Gupta, president of Hindu Sena militant organization, has filed a suit before the Patiala House court in Delhi seeking a prohibitory injunction to stop the publication, sale, circulation, and distribution of the book.
From Jurist, Nov. 13. Used with permission.
See our last posts on the Ayodhya dispute and Salman Khurshid.