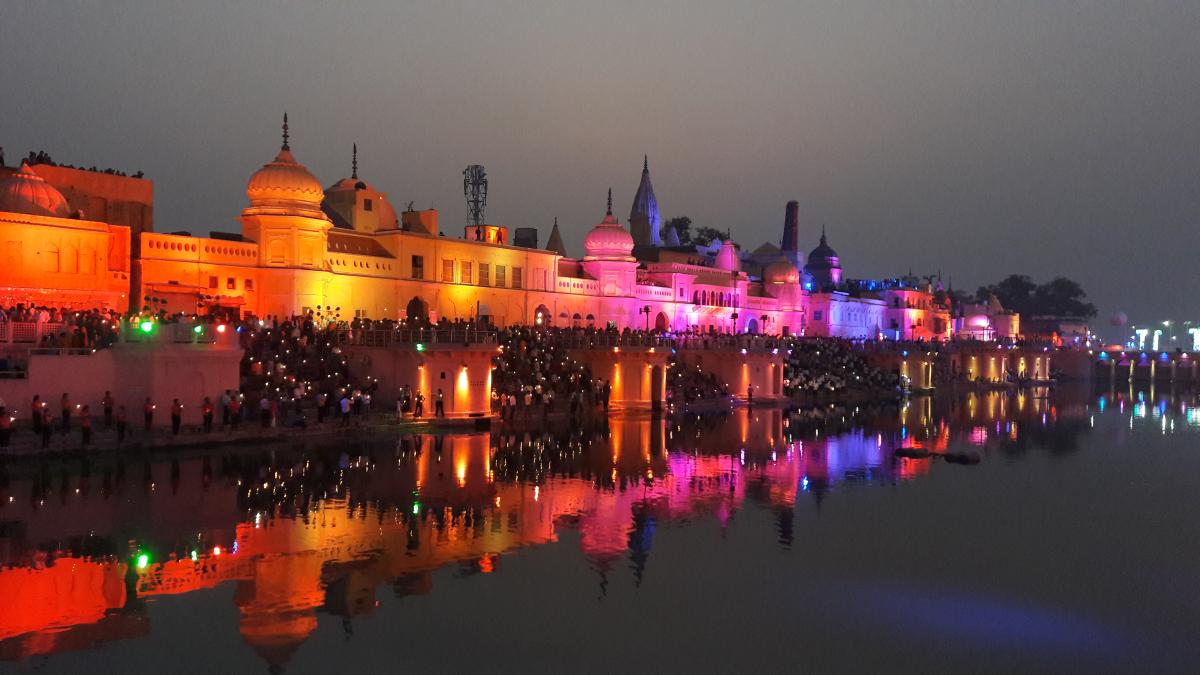 The Supreme Court of India issued a unanimous ruling Nov. 9 in the decades-long Ram Janmabhoomi-Babri Masjid land case, finding for the Hindus. A small plot of land, of about 1,500 square yards, in the city of Ayodhya in the northern state of Uttar Pradesh has traditionally been believed by Hindus to be the birthplace of the god Ram. The location is also venerated by Muslims because it was the site of the Babri Masjid, a mosque built in the sixteenth century by the first Mughal emperor Babur. Both religious communities have fought over ownership of the site since the beginning of the British Raj in 1857. The current case came out of appeals of four different suits filed from 1950 to 1989.
The court examined extensive historical and archaeological evidence, and determined that the preponderance of the evidence favored Hindu claims for the site. The order calls for the central government to form a trust for management of the land and eventual construction of a temple to Ram. The court also held that five acres of land from elsewhere in Ayodhya must be granted to Muslims for the construction of a mosque to replace the Babri Masjid.
The conflict between the religious communities over the land has often turned violent. On Dec. 6, 1992, thousands of Hindu pilgrims descended on the mosque, tore it to the ground, and built a make-shift temple to Ram in its place. This sparked riots and violence throughout India, including the 1993 bomb blasts in Mumbai which killed over 300 people and injured a further 1,400. In 2002 a train of Hindu pilgrims returning from Ayodhya to Ahmedabad in the state of Gujarat was set ablaze, killing 58. Three days of rioting followed across Gujarat, in which up to 2,000 people, mostly Muslims, were killed, and more than 500 mosques and shrines were destroyed. Narendra Modi, current prime minister of India, was chief minister of Gujarat at the time, and was accused of intentionally failing to protect Muslims during the riots, though he was cleared of any wrongdoing by a special investigation.
There was a heavy police presence in Ayodhya leading up to the verdict, and security measures put in place throughout India. Zufar Faruqi, chairman of the Sunni Central Wafq Board, one of the main litigants in the case, issued a statement saying the board would not seek to challenge the verdict.
From Jurist, Nov. 11. Used with permission.
See our last posts on the Ayodhya dispute, the Mumbai bombing cases, and the Gujarat pogrom.
Photo: रूही via Wikimedia