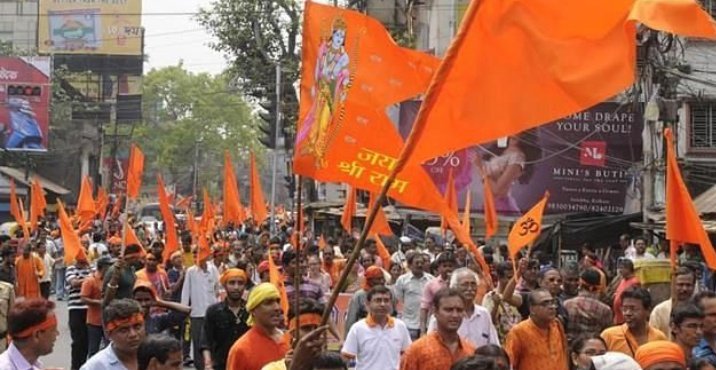 The Supreme Court of India ordered the Tripura police Nov. 17 to refrain from taking any coercive measures, including arrest, against two lawyers and one journalist booked under the Unlawful Activities (Prevention) Act of 1967 (UAPA) for their social media posts and reports on the recent communal violence in the northeastern state.
In October, news emerged from Bangladesh of unidentified Muslim men committing acts of violence against the Hindu minority during the Durga Puja festival, with at least six killed and hundreds injured. In response, the Vishwa Hindu Parishad and other right-wing Hindu organizations held anti-Musilm rallies in Tripura. During these rallies, mosques were vandalized, and numerous shops and houses belonging to the Muslim minority were ransacked.
The Tripura police initially dismissed the reports as fake and stated that no mosques or shops were vandalized. Later, the police said they had arrested six people for their role in "various communal incident cases," and four for "spreading malicious propaganda."
India's Ministry of Home Affairs also stated that there had been no reported cases of damage to any mosque in Tripura.
However, a fact-finding report prepared by human rights advocates found that during the rallies in Tripura, 12 mosques were attacked, as well as nine shops and three houses belonging to Muslims. The report called for the formation of an official inquiry commission to investigate communal violence in Tripura.
On Nov. 3, one day after the fact-finding report was made public, the Tripura police sent a legal notice to two of its authors—Mukesh Kumar of the People's Union for Civil Liberties (PUCL) and Ansar Indori of the National Confederation of Human Rights Organizations(NCHRO)—informing them that a case has been filed against them under the UAPA for their statements and social media posts. The Tripura police also booked journalist Shyam Meera Singh for tweeting "Tripura is burning."
The accused have filed a writ with India's Supreme Court to quash the proceedings. The petition also challenges the constitutionality of several provisions of the UAPA. Chief Justice NV Ramana issued notice to the Tripura state government that "no coercive steps including arrest shall be taken against the petitioners" while the matter is pending.
From Jurist, Nov. 18. Used with permission.
Photo via Twitter